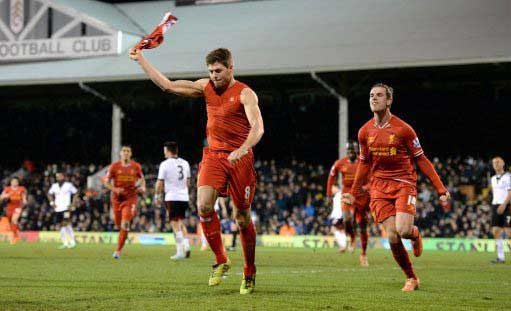 DEMONS. All day. Demons. They won't shut up.
Fulham away. I hate Fulham away as a fixture. Hate it. The formbook goes out the window. For every Yossi there is Lee Mason sending a billion of ours off.
All day the demons. Rory Smith saying Liverpool won't win. I like Rory. He's wrong. But it's sense he's speaking. We've lacked gumption after big wins.
All day the demons. The noises. The 'don't get carried away' sense shouts. They love them. I've seen them. Henderson, MacIntosh and Tomkins. Good men possessed into saying it can't be.
The tantrum havers. Don't say it. Don't dream of saying it. We'll only let ourselves down if we say it. It's unseemly.
The demons, they speak through them.
Blocking them out has grown harder and harder as we get closer to kick off.
Don't let the demons in.
First bad call of the day – watch on a stream. The demons love a stream. Stuttering. Imperfect. Solitary. Your relationship becomes just them and you. No us. A me. A me. A me. And what do I think?
I think everything. I hear everything. I hear the demons. I hear can't do.
Don't let the demons in.
Kick off. Don't like it. They look urgent.
Kolo. Oh Kolo. Oh Kolo. You poor bastard. All the security you were meant to bring reduced to an argument with God.
The shape isn't great and they are countering us. Not meant to be this way.
The pass is genius. The pass is beauty. The pass is matched by the finish. Demons beaten back.
Pressure though. The Reds had done pressure. Actual pressure when not playing well. Yes.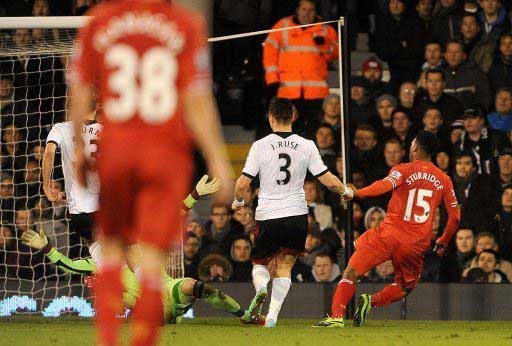 Half time I walked about six miles around a one-bedroom flat.
Second half more pressure. Waves of pressure. 24 Hours In A&E going on behind me. Christ almighty.
Stream jamming. Swarms of red. Waves of red. Post hit. Endless – oh for the love of Mike. 2-1.
The demons are at the door. Clawing. Biting. Hammering. Jamming. Stream jamming. Brockle urges. Loads of time. Stare them down. Go out, man.
Coat on. Shoes on. Open the door. Stare them down. Duke St's finest bar. Name redacted to protect the guilty.
Chris McIntosh doing the bingo. The match on. 2-2.
2 fucking 2. With humans.
More pressure. The Reds doing ugly. Doing it well enough?
They look more likely. Begin rationalisation. We haven't lost ground. Terrible decision on Coutinho. Aspas going spare behind the manager. Go ed, Iago. Start him Sunday. Start him.
Penalty.
He'll score. No demons. Not now. No doubt. Walk. Around. Him.
And Liverpool see it out. Come from behind away from home. Grind it. Pressure. Win when not playing well.
But rewind. Walk around him. Look at him. Wheeling away. Shirt in his hand, screaming, a football team descending on him, a city collapsing in on him, his shoulders broad a thousand times over, broad again.
Walk around him.
Look at him.
I dare you to look at him. Demons. Naysayers. Look at him. Battle for fourth is it? His jersey a circular blur. Just about getting back into the CL is it?
Let's be clear. 4th place this campaign would be a significant achievement for the football club. One which should be applauded and welcomed. Everyone walks away head held high. We know that.
But he's walked among the stars. You dream of it, he's done it. Everything you can in club football. He's done 4th, he's done 3rd and he's done 2nd.
Look at him and tell me this isn't about 1st. Look at him go. Our Atlas. Look at him go.
Look me in the eye and tell me you don't think of first. Look me in the eye.
Support.
Believe.
A joy.