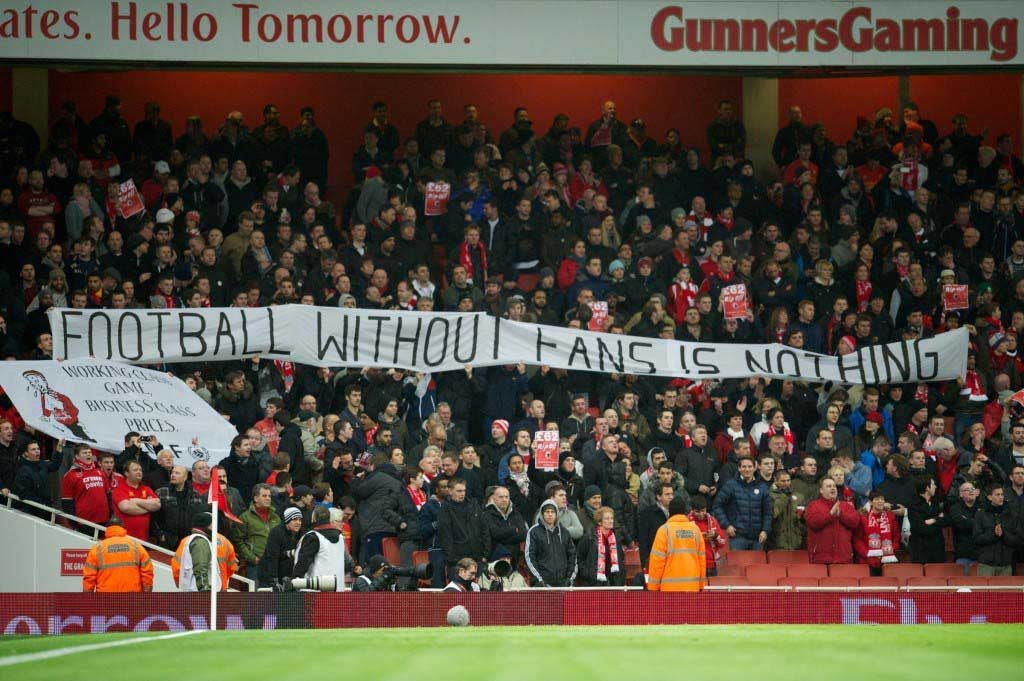 by RILEY BEVERIDGE
EVEN accounting for rising inflation, £93 should cover the majority of necessities. Maybe it will supply you with groceries for a month, or petrol for a fortnight. It's a sum that will accommodate most aspects of everyday life – apart from football.
For match-going regulars, attending games is a necessity. It's a habit, an addiction, a way of life. It's a ritual and part of a weekly schedule that for many has been engrained in life since that first time through the Anfield turnstiles.
But – due to the rapid and continuous increase in ticket prices – it seems as though football clubs are trying to redefine going to the match as a luxury – an aspect of life to splash out on occasionally, rather than week-in, week-out.
The issue of inflated ticket prices has been bubbling close to the surface of mainstream attention for a while now, with groups like the Football Supporters' Federation (FSF) and Spirit of Shankly leading the way in highlighting the problems for fans.
Recently, with Arsenal seemingly on course to charge Liverpool supporters the princely sum of £93 for an adult away ticket in the forthcoming FA Cup tie, the topic of ticket prices has been brought to the fore yet again.
It was over 12 months ago that the FSF launched their Twenty Is Plenty campaign, an attempt to persuade clubs to agree to reciprocal £20 tickets for travelling supporters.
"It was launched on the back of Manchester City fans sending back a number of tickets as a result of Arsenal charging £62 earlier this year," the deputy chief executive of the FSF, David Rose, told The Anfield Wrap.
"That hit the headlines and it was enough to initiate a lot of energy and failing around the issue of ticket prices."
While the FSF have made notable progress with some clubs, particularly with Newcastle, Swansea, West Brom and Hull all agreeing to reciprocal £20 deals for away fans, the organisation still seems to be fighting a losing battle with others.
"There's work to be done to say this is exactly what we think should be charged," Rose says. "But at the same time there should be a level of freedom there and every club is different. There are different economic challenges in different regions. That has to come into play."
Arsenal, in particular, seem to have gone out of their way to ignore the FSF's proposals. Had the £93 away ticket proved a reality, it would have represented a 465 per cent increase on what the casino FSF would ideally like clubs to charge.
The London club seem to have ostensibly held supporters in contempt. Manchester City were one of the first sets of fans to publicly protest against ticket prices at the Emirates, but now even Gunners fans are taking aim at their club's prices.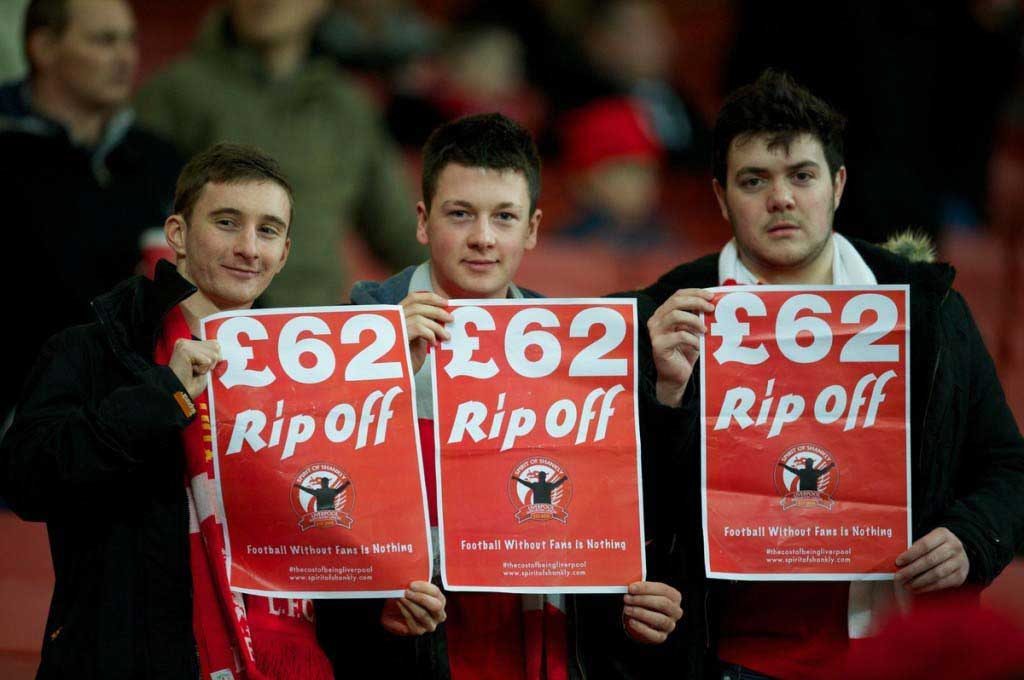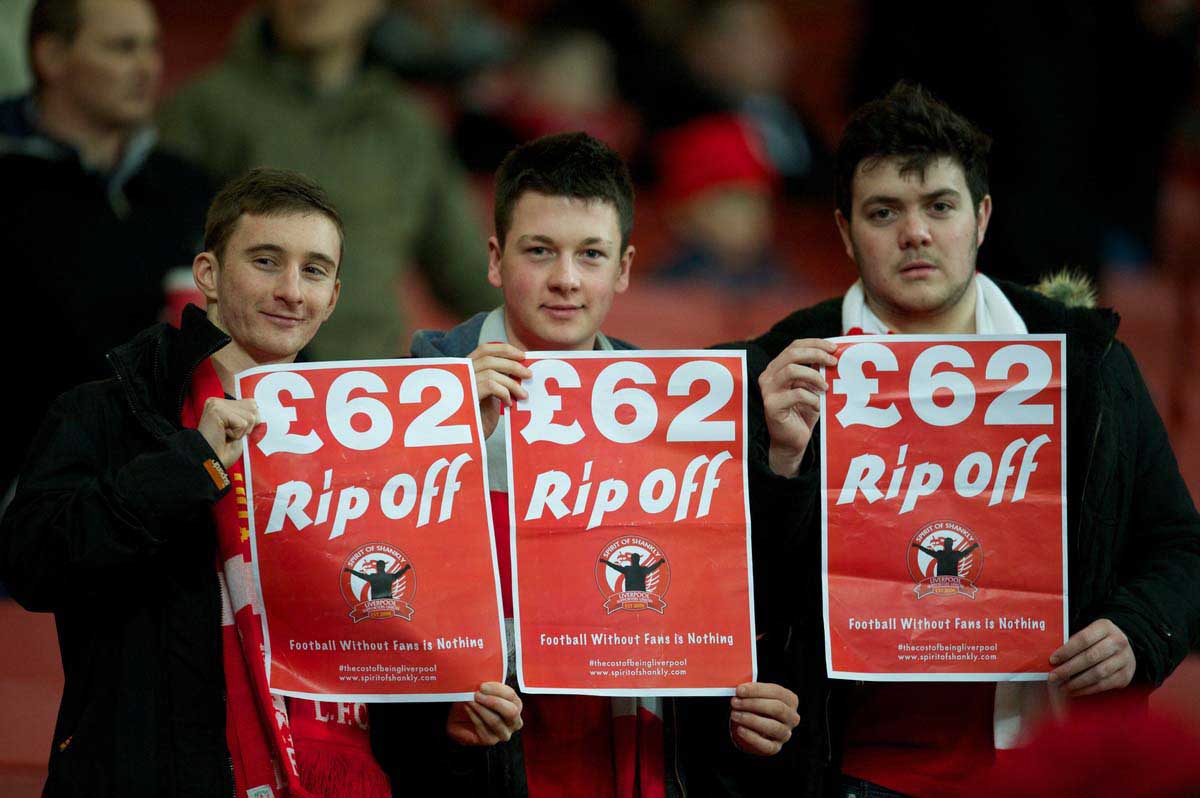 Arsenal's Black Scarf Movement joined with Spirit of Shankly to express their disappointment at proposed prices for FA Cup fixtures.
Amid the protesting, Arsenal relented. Although the Gunners may refuse to admit fan pressure played a part, the club lowered prices for Sunday's fifth round FA Cup match to £35-£54 for adults. Yet there was still a sting in the tail with the news that the allocation of a possible 9,000 under FA rules was to be cut to 5,168 on 'safety grounds' related to the ground's upper tier.
Spirit of Shankly provided six valid and legitimate reasons as to why such worries had never come into Arsenal's thinking in similar circumstances before.
Nevertheless, it was a win (and that's a term used lightly considering £35 to £54 is still a staggering amount of money to pay in order to support your team) for supporters, but it was a victory in a battle no one should have been forced to partake in.
The constant neglect of away fans by football clubs is an issue the FSF have been seeking to combat since its creation. "We see the away fans as the distilled essence of football fans," Rose continued. "They are the guys who pay the most, who put up with some of the more difficult issues that fans face, in terms of heavy-handed policing and stewarding. They tend to be corralled into grounds.
"They also put the most time in, in terms of travel and commitment, so we thought it was worth looking at ways of recognising that."
The Twenty Is Plenty campaign is just one of the ways the FSF have looked to better the experience of away fans. However, as has been evidenced throughout Liverpool's journey to the fifth round of the FA Cup, ticket prices haven't been the only issue surrounding the travelling Kop.
There have also been issues relating to kick-off times. In the fourth round, Liverpool fans were forced to make the long journey to Bournemouth for a 12.45pm kick-off.
This time around, although Reds won't be forced to endure another 3am wake-up call, the match has been scheduled for 4pm on a Sunday afternoon – so much for the tradition of the FA Cup (or is that the Budweiser FA Cup?)
The FSF, and Spirit of Shankly, implore football fans to get involved and fight for change. While organisations such as these initiate campaigns across the country, bursts of activism from fans who up until now have stayed silent will go a long way to helping their cause.
"There isn't enough pressure on clubs and not everything can be done by the FSF," Rose adds. "Fans need to be less apathetic and that would help our cause a lot more as well."
While football may provide us with our highest of highs and a rich sense of togetherness, it should never be seen as the luxury the powers-that-be seem determined to make it.