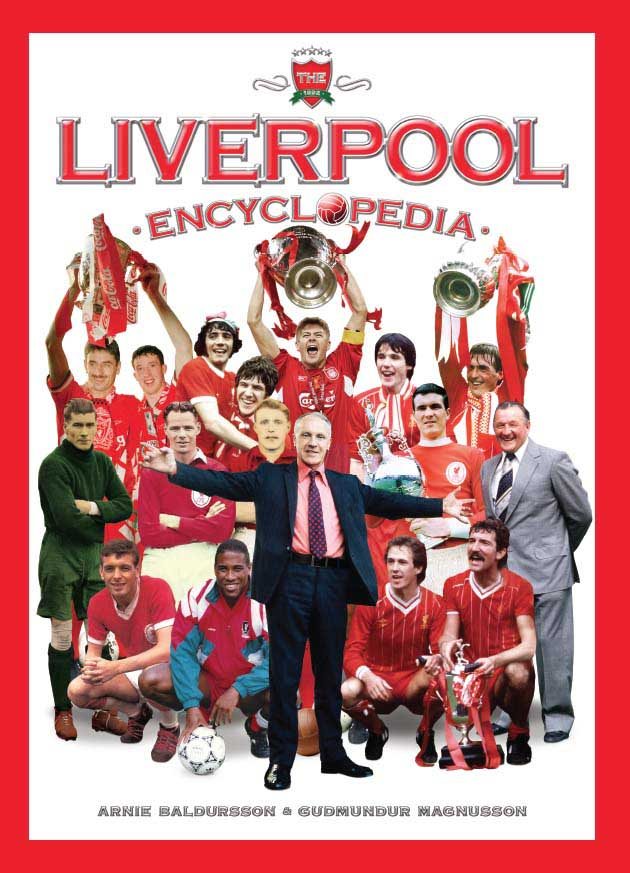 HELLO!
Talking aloud in Liverpool excitement. The Anfield Wrap does some of it at home.
We're delighted to have been asked to host the launch of the Liverpool Encyclopedia.
On Thursday November 7th we will be upstairs in Leaf on Bold Street with authors Arnie Baldursson and Gudmundur Magnusson talking to them about their magnum opus; a beautiful 73,000 page epic (may not be 73,000) which tells you everything you need about Liverpool Football Club from 1892 to the present day.
We will host this, talk to Arnie and Gudmundur about the book and then talk to TAW panelists, Arnie, Gudmundur and YOU about Liverpool as it is now in a live 45 minute panel discussion which will be very audience heavy. We might even do a speedy Liverpool FC pub quiz which we won't allow Arnie and Gudmundur to enter.
Doors will be 7:30pm.
We will start at 8pm.
We will end the talking at about 10pm at which time we will hand over to Ian Prowse who will add magic to our Thursday with song.
In the middle we will have a break when you will be able to buy copies of the book for 25 pounds. A marvelous figure when you consider it retails at 37.50 pounds. It is this year's definitive Christmas gift and the important thing to remember about Christmas is that you should always buy yourself something as well. Because you deserve it.
And the cost for this night? ZERO. Zip. Zilch. Nada. FREE.
You can get your tickets via SeeTickets HERE
Come for nothing. Come and say hello. Come and talk. Come and buy Arnie and Gudmunder's ridiculously handsome book. Come and see Prowsey hit it hard. Just come. It'll be lovely to see you. It's been too long.