By Sachin Nakrani
AS I stood in Block 105 on Tuesday night and watched in astonishment and anger as Liverpool came perilously close to chucking away a cup tie against Notts County, my mind grabbed hold of a story John Aldridge, and others, tells in regards to the great side of '87/88.
It is August 29th 1987 and in their second match of the campaign, having already beaten Arsenal 2-1 at Highbury, Liverpool are away at Coventry. The visitors set off like a train and four minutes into the second-half are 2-0 up thanks to a brace from Steve Nicol. On 52 minutes, they are awarded a penalty and here is Aldridge's chance to score his second goal of the season. But with Nicol on a hat-trick, the striker offers the ball to his team-mate. At that very moment, Alan Hansen charges up the pitch and tells Aldridge in no uncertain terms that he is taking the pen. The message from the captain is clear: 'You're the penalty-taker so stop fucking about and take it'. Aldridge duly scores, Peter Beardsley adds a fourth on 83 minutes before Cyril Regis gets a consolation for the visitors. 4-1. Job done, title charge well and truly underway.
Ruthlessness. That is what all great Liverpool sides had imbedded in their collective character and it is a trait which appears to be in short supply on and off the pitch at Anfield right now. Yes, the team eventually got the job done against Notts County, but that they were dragged into extra-time by a side that has lost three and drawn one of their opening four matches of the League One season having led 2-0 at half-time is damning. The men in red got complacent – they handed Nicol the ball.
Complacency is an accusation that can also be directed towards those at the top. It is now only a matter of days until the transfer window closes and, as of writing, Liverpool still have not completed a major purchase to go alongside the encouraging clutch of additions made in the immediate close-season period. Targets have been lined-up but the bullet has strayed wide off the mark and it feels increasingly likely that for a second summer window in succession, Liverpool will not be making any late, statement-making signings.
The club's hierarchy deserve some slack, of course. Firstly the handling of Luis Suarez by John W Henry in particular has been exemplary, a show of strength which harks back to the time when Peter Robinson and John Smith ran Liverpool with such cool authority that you feel the pair could have won a general election if only they had been bothered. Henry, FSG and Ian Ayre supporters would also argue that there was nothing they could have done to stop Henrikh Mkhitaryan joining Borussia Dortmund, Diego Costa signing a new contract at Atletico Madrid or Willian fluttering his eyelashes in the direction of L4 and the Seven Sisters Road before deciding to head towards Stamford Bridge. But in each case it feels like an opportunity has been missed, or worse, that there has been a level of negligence on the part of those in power.
In the case of Mkhitaryan and Willian, Brendan Rodgers made clear his desire to sign the players, that was leaked/briefed to the media and then…nothing. Nobody can blame either player for rejecting Liverpool in favour of clubs with immediate domestic title and Champions League aspirations but there is very little sense that Liverpool busted a gut to persuade either to move to Merseyside. Did Ayre set up camp in Donetsk or Dagestan and strive day and night to nail down terms with Shakhtar Donetsk or Anzhi Makhachkala? There has been a lot of talk of Liverpool lodging bids with both clubs and then sitting back and waiting for them to say yay or nay, but that is not enough for a team that knows it faces competition from rival bidders who, unlike them, can offer targets the chance to win major honours during the coming campaign. Progress has to be made quickly, aggressively, and that is also the case when dealing directly with the players and their representatives. As Anfield Wrap transfer-trumpeter Rob Gutmann has often said, when trying to attract top-level recruits Liverpool need to compensate for their lack of Champions League football by strongly and positively selling a vision – that moving to Anfield is the first step to eventual glory and that the player himself is key to unlocking the trophy cabinet door. This also does not appear to have happened.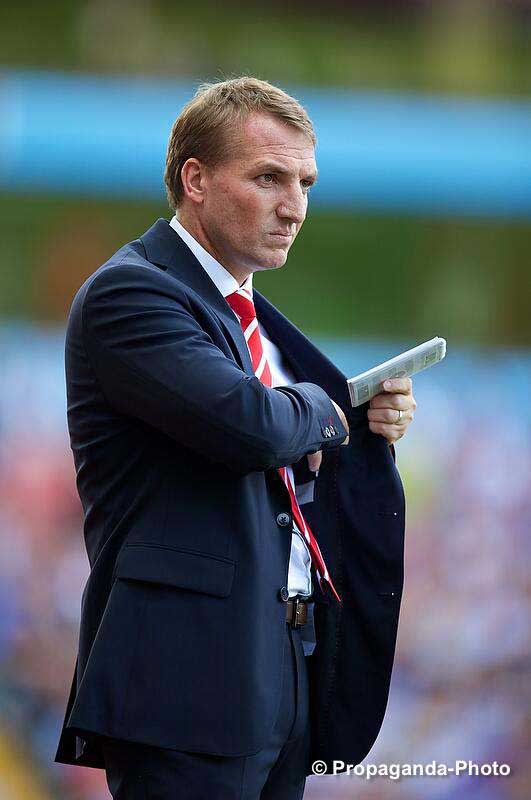 In the case of Willian specifically Liverpool may well have dodged a bullet, but nevertheless questions have to be asked regarding why the deal was not done. Brendan Rodgers made clear just before the Aston Villa game last weekend that the transfer had not fallen through for "football reasons", which alongside his remark about the owners having the "final say" made it quite clear that it instead came down to FSG's stubborn desire to get maximum value on player-purchases.
The first question to ask is who exactly is making the valuations? Most likely the club's somewhat opaque transfer committee, but what is for sure is that the manager, the key element of any club's push for a player, felt Willian was worth loosening the purse strings for. "This was a player who would have been perfect for us," he said having subtly but obviously criticised FSG's money-management policy.
Upon raising this on Twitter I was hit with tweets from people who backed the owners by pointing out the huge sums that were wasted on Andy Carroll and Stewart Downing. Fair enough, but just because those two players were signed for absurdly high fees (and hindsight is not needed to make that judgement) doesn't mean the club can never again take a punt on a new player and spend that extra few million pounds if, as Rodgers says, he is the "perfect" fit. Just imagine if FSG had deemed £8.5m too much to spend on Internazionale reject Philippe Coutinho, or £12m too much to spend on Chelsea outcast Daniel Sturridge. Liverpool would be out of the Capital One Cup for a start.
Owners of big clubs have to make big calls at times and, Suarez aside, FSG have shown themselves to be lacking in that department this summer. This is not a case of bagging a big signing for the sake of it, but rather those in charge backing the judgement of the manager they hired with more gusto. Fine if Mkhitaryan and Willian do not sign, but at least give the supporters a firm sense that everything was done to get them. In the case of Costa, well who knows what happened there – the club clearly thought the 24-year-old would sign should they present Atletico with an offer they couldn't refuse; the fact Costa subsequently signed a fresh three-year deal with the La Liga team reflects badly on Ayre in particular.
On the pitch it should not be forgotten that Liverpool have won all three of their matches this season, and the obvious plus from Tuesday was how they ultimately triumphed having been reduced to 10 men following Kolo Toure's groin injury in extra-time. Yet it is also the cases that in all of those games, Liverpool have failed to add to their tally in the second-half of normal time and against Stoke and Villa were hugely indebted to Simon Mignolet for holding onto the lead secured early on by Sturridge. Football, it is said, is about fine margins and it not inconceivable that Liverpool could be heading into Sunday's match against Manchester United having blown three leads and capitulated to a team residing in the League One relegation zone.
The talent is obvious but ruthlessness, that quality of would-be and want-to-be champions, is clearly lacking. That, of course, may come in time and the early form of Raheem Sterling in particular suggests the failure to sign Mkhitaryan, Costa or Willian may ultimately not prove a significant problem. But Rodgers wanted the players, and it may well be the case that he saw them as key additions not just for their technical capabilities but also for their ruthless streak. If so then the lack of recent signings is of particular concern, although given the potential seriousness of Toure's injury a centre-back is increasingly likely to arrive, with Paris Saint-Germain's Mamadou Sakho once again linked with a switch to Anfield. Schalke's beast of a defender Kyriakos Papadopoulos remains a wanted man but a move for him is unlikely to be made before January due to concerns over his until-recently damaged knee.
It would be foolish to foist too much negativity on Liverpool's current fortunes given the three wins, the financial health of the club (which has been swelled by a net income on transfers this summer of close to £3m) and the unified, strong stance taken over Suarez's desire to leave. But all round there remains the need for the club to puff its chest out more, to display the type of swagger and ruthless desire for success which, 100 years on from his birth, Bill Shankly demanded from players and directors alike during his reign at Anfield.  As the great man said: "A lot of football success is in the mind. You must believe you are the best and then make sure you are." Time for Liverpool to start believing or, at the very least, act as if they do.