LOVE FOLLOW CONQUER have added three new versions of the Wembley '78 polo shirts to their range and have kindly offered us one to give away to our readers and listeners.
These polos stay faithful to the clobber that has been part of match-going tradition since the birth of the casuals back when Liverpool FC started dominating Europe in the seventies. Available in three colours – grey, navy or white – they all feature contrast tipping on the collar and cuffs.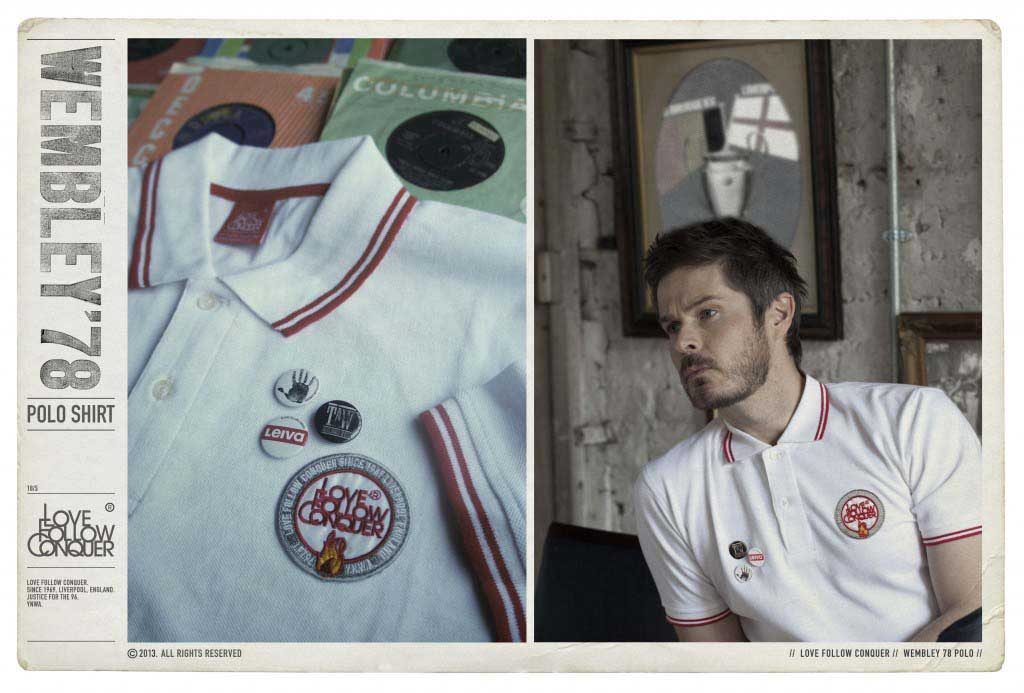 They also feature badges. There"s the embroidered Love Follow Conquer badge on the chest but there"s also the three button badges that come with the shirt, to wear as and when you want to. One of them even has our logo on it! The other two are the handprint that says "Five Times" in such a subtle way and also the "Leiva" design that even Lucas himself loves.
As Love Follow Conquer point out, these might be part of match going tradition but you don't have to be at the match to wear them. "They're exactly what you want to be wearing when you're doing all that stuff we do when there's no footy over the summer. Swigging beer at a barbecue, recovering from sitting a bit too long in the sun, walking round the theme parks or taking shelter from the rain in the pub."
TAW don"t drink beer. Much. But we do love those polo shirts, as could be witnessed by some thinly disguised begging on Twitter from certain members.
We aren"t allowed to enter the competition, sadly, so we"ll have to find other ways to get one. John Gibbons  even offered to take his trumpet to Australia just so he could have one (although he might have been taking it anyway).
The easiest way to get one is to  from Love Follow Conquer, they"re only £20 and they deliver worldwide, but for the sake of this competition we thought we"d ask this question:
Q. What would you take to the other side of the world in return for a Love Follow Conquer polo shirt?
Best answer, as chosen by us, gets the polo-shirt. If all the answers are crap we"ll pick a random one.
To enter you need to follow us (@TheAnfieldWrap) and Love Follow Conquer (@lovefollowconqr) on Twitter and tweet both of them your answer with the hashtag #LFCPolo.
For example:
#LFCPolo @TheAnfieldWrap @LoveFollowConqr Dave Whelan
Make sure you"re following Love Follow Conquer and us on Twitter because the winner will be contacted by a Twitter Direct Message to sort out the arrangements.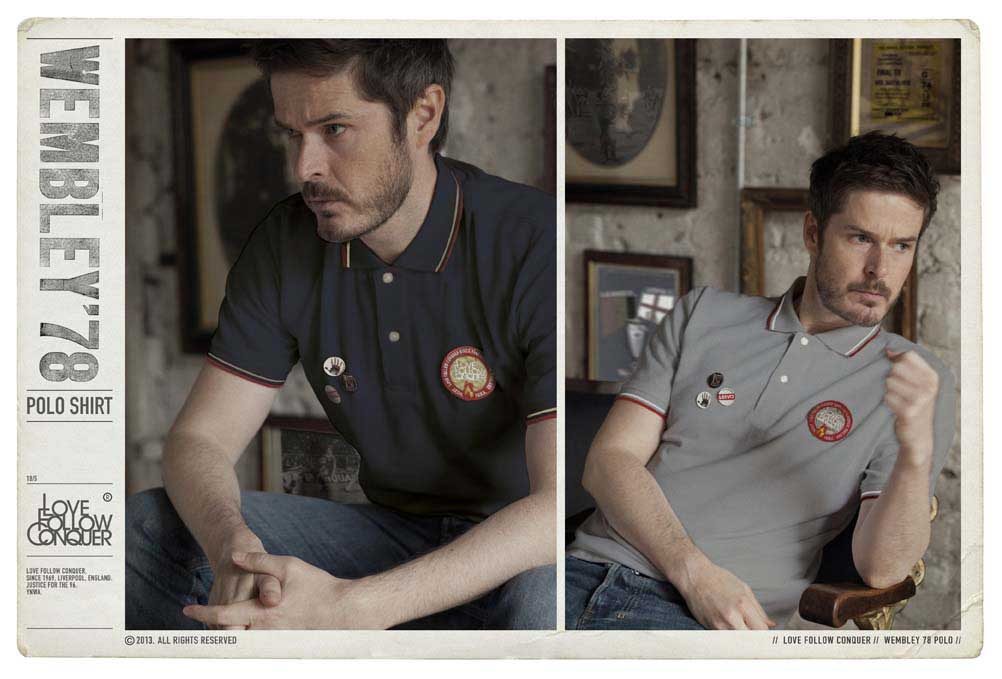 Order the Wembley "78 polo direct from Love Follow Conquer: lovefollowconquer.com/shop/Wembley_78_polo_shirt