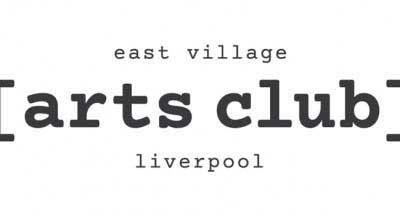 It was a sad day for Liverpool music when The Masque/Barfly closed its doors in November 2011. At the time it felt very significant that we couldn't support such a venue as a city, as a few others at the time either closed down or turned their back on live music in favour of tunes over the PA. Looking back it was probably a series of events that coincidently happened at the same time, and for a variety of reasons, but it is still a big boost to see the venue reopen as The East Village Arts Club.
It has been re-opened by the MAMA group, who clearly know a thing or two about running music clubs, having venues all over the country. It would be nice of course if the old Masque was truly independent, but after it shut down 18 months ago it is nice to have a trusted pair of hands on the job who have been there and done it. They also obviously have a reasonable amount of financial clout behind them, and have spent a fair sum indeed on renovating the venue, but assuring that the Theatre in particular retains its character.
I have been twice now for shows, and been very impressed by the sound quality in particular. But I also noticed that they have started serving food in the main bar. I was keen to try it, so myself, Neil Atkinson and Steve Graves all went down to check it out. Which is perfectly normal. Just three fellas out for their tea.
I started with the Crispy Deep Fried Calamari (£3.95) which was served with a decent side salad and Thai mayonnaise. I had no idea what Thai mayonnaise was but it had a nice light kick, and complemented the excellent calamari well. I mean I have probably had it in Thailand, but there it is just called mayonnaise. Neil went for Mac & cheese topped with bacon (£2.95), which I tried for the purposes of the review only, and was lovely and creamy and just the right size (or was until I robbed a spoonful). Steve however felt like the big winner with his Chilli Corn Dog (£3.95) which was probably big enough for a lunch. He never gave me any of his Corn Dog (sly) but the real treat was the big chunks of braising steak, rather than mince, that constituted the chilli that I did manage to steal and was delicious. Steve was looking smug because of his starter win. Neil was looking smug because he had ordered the Chilli for his main. And I was looking smug because I had robbed some of everyone's food. It felt like a good start.
Neil's Chilli (£7.95) which was served with corn bread and dips didn't disappoint him. I was told in no uncertain terms the sharing was over. Steve had the Voodoo burger (£6.95) which was made with a green chilli patty and served with fries that he told me was 'spicy but not too spicy' and 'very nice'. Yeah cheers mate. Because I was feeling (slightly) daring, and partly because I hadn't got that far because we gossip like fishwives, I slightly rush ordered the Chicken Katsu burger (£6.95), but it turned out to be a good choice. I was slightly concerned about getting the Katsu sauce all over me (which incidentally wouldn't have mattered as I spilt a lager all over myself later that night) but thankfully it came in a side dish that meant you could dip and add as you chose to. Plus the seasoned fries were fit (that's a culinary phrase, look it up).
By dessert we were fuelled by good company and Vedett Lager and so feeling a little boisterous. We all decided we wanted something resembling the Sundae (£4.95) on the menu, but not exactly that. Steve can't cope with nuts, I'm not into strawberries and I think Neil wanted his served in a man's hat. But our lovely waitress Marisha was happy to oblige and bought over three Sundae's to order that I really really really wish I was eating now.
Overall it was well priced good food, in a nice relaxing venue. It is a good addition to the 'East Village' culinary scene, and I would recommend anyone go down for something to eat before a gig there, or just of you fancy something nice to eat that isn't going to damage the wallet. I often judge a new city centre venue on how many musicians I see and how many bar staff I recognise from other venues, from my role as a local alcoholic. They tend to know the score. So it was good, even on a Wednesday night, to see a few lads from local watering holes and also to have a good chat with Ian from Filter Distortion who was just back from New York (he said he had a lovely time, thanks for asking). For a variety of reasons I really want this venue to work, but now I feel in a good position to recommend the food as well as the venue strongly. So check out the line up below and pop in for a bite soon.
http://mamacolive.com/eastvillageartsclub/
Food menu