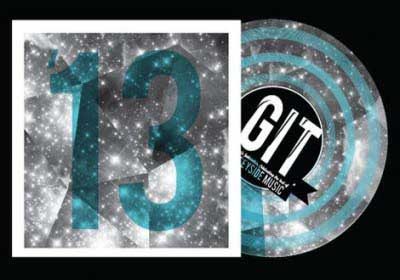 IN just over a week's time the second winner of The GIT Award will be announced to a packed out audience in Liverpool.
The award has grown in status over the last 12 months, to the extent that this year's winner will take home £1,000 , as well as a place on the bill at the Yoko Ono curated Meltdown 2013, playing alongside such acts as The Plastic Ono Band, Iggy Pop and Patti Smith and, of course, a very nice shiny trophy.
The awards are going to be hosted by the First Lady of Liverpool music Jayne Casey as well as our very own Neil Atkinson (Go 'ed, Neil), with the award panel comprising many notable music figures such as Tom Ravenscroft (6 Music), Andrew Harrison (Q Magazine) and Matt Wilkinson (NME).
Of the hundreds of bands who put themselves forward, the judges have narrowed it down to a short list of 12, who are;
Baltic Fleet
Barberos
By The Sea
Nadine Carina
Clinic
Conan
Dan Croll
John Heckle
Jetta
Tyler Mensah
Stealing Sheep
Wave Machines
The nominations are notably more established this year, and are also from a wide range of music backgrounds, from dance, to folk, to metal. Over the next few days we will be tweeting profiles on all the acts so you can get to know them better and pick your favourite. My money is on Clinic to take the prize. But what do I know? No one seemed to predict Loved Ones last year, so the winner could surprise us all.