COMING HOME: THE ANFIELD WRAP TO HOST STAGE AT LIVERPOOL SOUND CITY 
TEA STREET BAND AND SILENT SLEEP TO HEADLINE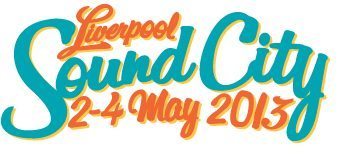 FOLLOWING the success of live shows as part of New York Sound City and TAW on Tour in Bray, Ireland, The Anfield Wrap is delighted to announce that the lads will host their own stage at Liverpool Sound City.
The full-line up is still to be confirmed, but among our headline acts over what promises to be a superb three days are Christopher McIntosh's brilliant Silent Sleep and the irrepressible Tea Street Band.
John Gibbons, TAW's musical guru, said: "When we asked the guys at Sound City if we could get involved with the event, I was just hoping for a few free tickets to be honest, but somehow we have ended up with our own stage.
"It will be a fantastic way to showcase the Liverpool bands we have been championing on our Friday show on CityTalk 105.9 and at The Dovedale Social on Thursday nights. We'll also be doing a few football-related things, too.
"If you are from outside the city I can't stress enough what a fantastic weekend this will be to come to Liverpool and join the party.
"There are tons of fantastic things happening everywhere. Just make sure you pop in and see us."
TAW host and head of bad jumpers Neil Atkinson added:  "We're all ridiculously excited by this news – it'll be a massive playground to drink, dance, enthuse, enjoy and, if you must, talk about football.
"We love nothing more than hosting a party and we've got three days of it in May to look forward to."
"Silent Sleep and Tea Street are a great initial statement of intent from us. We're going to try and showcase the best of the music we have surrounded ourselves and our listeners with over the last 10 months."
"We've got loads more planned, including our first live podcast in our home city, so keep your eyes open and ears to the ground."
The Anfield Wrap and Liverpool Sound City. GET ON IT
PS: If you're wondering just how bad Neil's jumpers are, or indeed how much the Tea Street Band love a party, get on this: