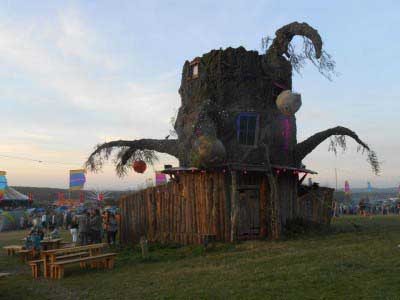 LAST year a coach returning to Liverpool from Bestival on The Isle of Wight crashed, killing driver Colin Daubey as well as young festival goers Kerry Ogden and Michael Molloy. It was a tragedy that obviously deeply affected friends and family of those who lost their lives, but also had a great impact on festival goers all over the country, especially those of us who make the annual trip to Robin Hill Country Park in September. It seemed so unjust that a weekend of happiness and joy could end in such a horrific way for young music lovers, and a man who spent his whole life taking people to the best times they could remember.
In the true 21st Century way, many took to social media to try and pay their respects, but this always seems fairly hollow. How do you some up such an awful thing in 140 characters? The Bestival organisers however, showing that they care about the people who they party with each year just about more than any other festival organiser, had a better idea and soon began discussions on how to pay tribute in a more fitting way.
The results of this are the Bestival benefit night in Nation this weekend. The line-up includes legendary Liverpool Ian's Broudie and McCulloch, as well as other local acts The Tea Street Band and Killaflaw. Bestival stalwarts The Cuban Brothers and London band Is Tropical will also perform, as along with a whole host of DJs and a spoken word performance from 'Mr Nice' Howard Marx. There will also be a special screening of The Chemical Brothers film 'Don't Speak'.
Those who have experienced it know that Rob da Bank knows how to throw a party, and that a few surprises on the night should be expected. However close in everyone's minds all night will be those who lost their lives, especially when Alex Evans and Katy Alex perform Michael Molloy's own song 'Rise and Fall'. All proceeds of the night will go to the families of Kerry and Michael, and  Zach Washington-Young who suffered life changing injuries.
Tickets are priced at £16.50 and available from Ticketline
http://www.ticketline.co.uk/bestival-at-nation#bio
Do come. It's going to be great