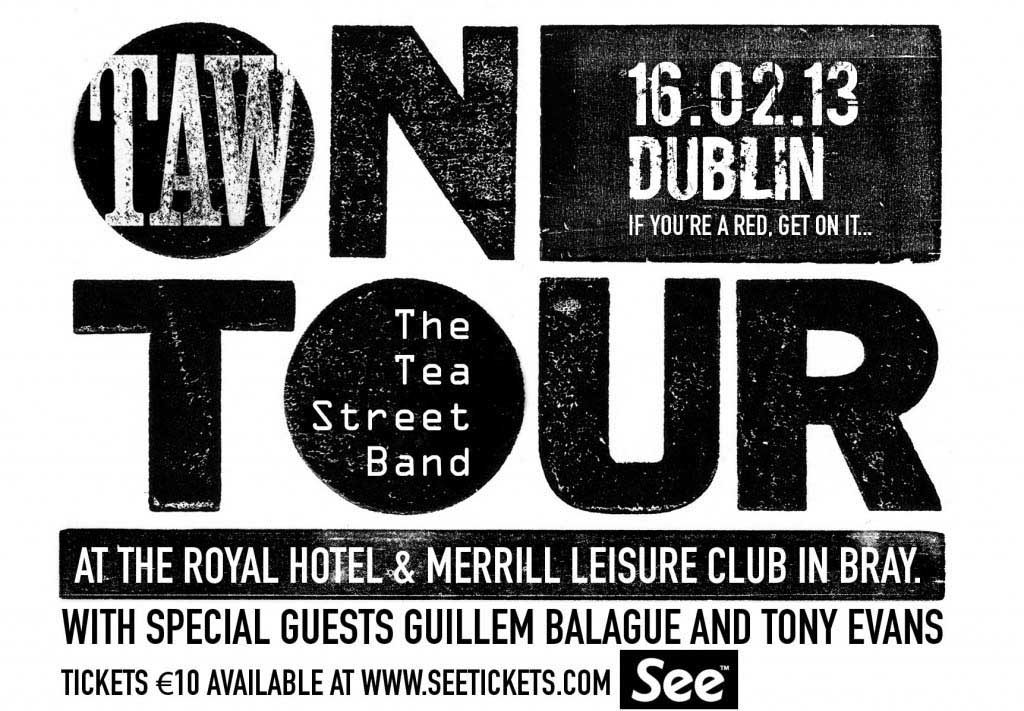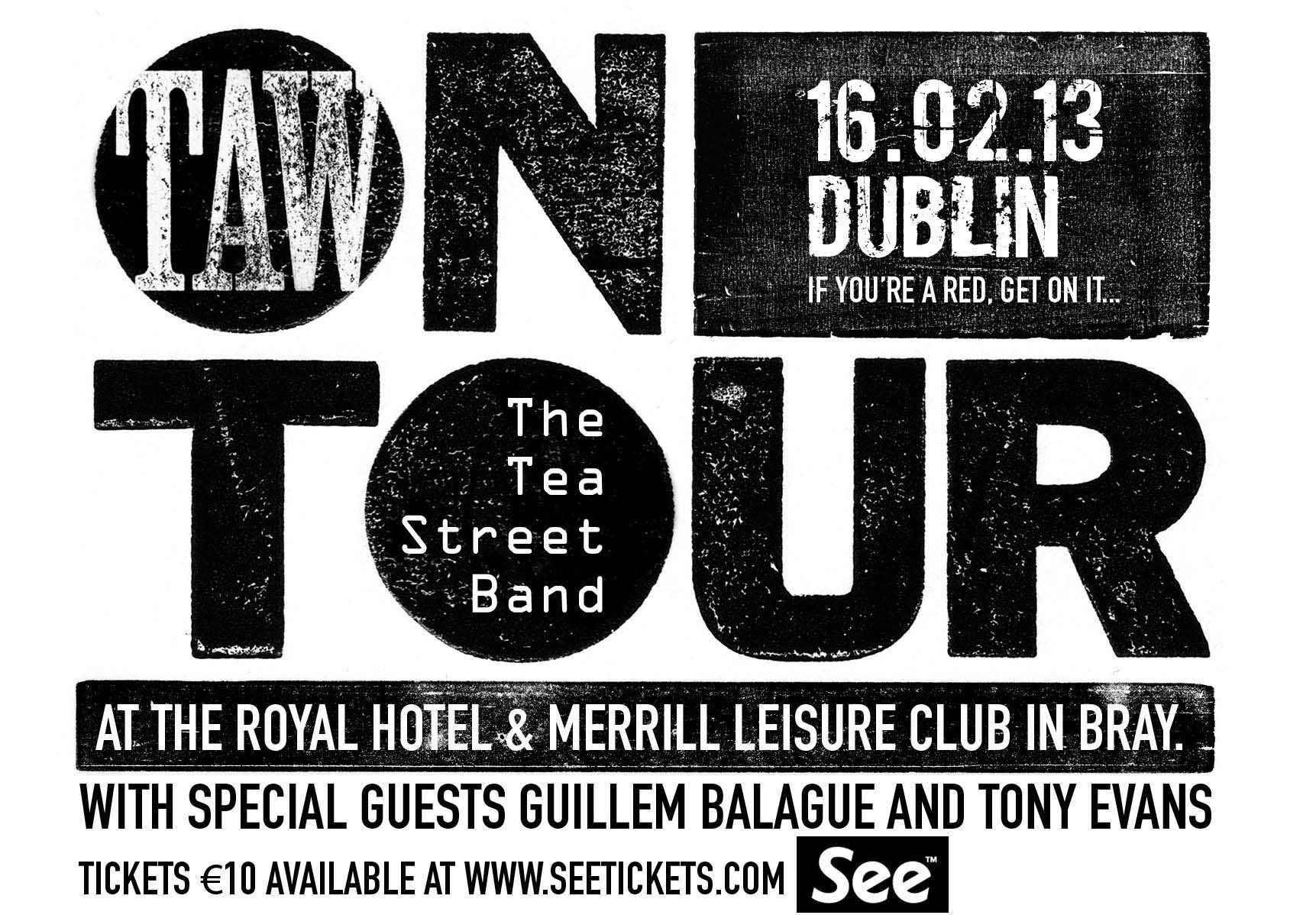 WITH only two weeks to go to our sold out first-ever gig in Bray with The Tea Street Band, Guillem Balague and Tony Evans and demand still strong, we're offering you the chance to bid for two spaces on the strictly limited and exclusive guest list.
As well as two places on the guest list, the winner of the auction will receive signed copies of both Guillem Balague's superb biography of Pep Guardiola Another Way Of Winning and Tony Evans' brilliant and brutally honest Far Foreign Land.
The winner will also get a hug from Gibbo.
For a chance to win the above auction, you need to submit your bid to [email protected].
For your bid to be counted, you must include 'TAW TICKET AUCTION' in the title and make sure to include your name, Twitter handle and bid amount.
To verify bids and notify the winner we also require you to include your phone number.
The auction will run from 3pm today (February 2, 2013) until 23:59  on  Sunday (February 3, 2013) and the winner will be announced on Monday's podcast.
Proceeds will go the Hillsborough Justice Campaign.
Get on it and get bidding!