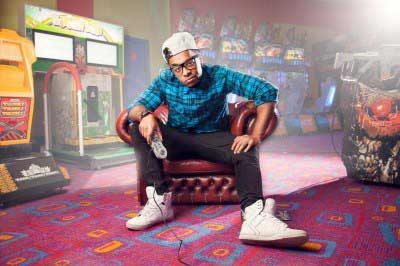 AS YOU will have heard on the Anfield Wrap podcast, super suave soul sensation Esco Williams plays his biggest show to date at the O2 Academy in Liverpool this Thursday night. So if you are too nervous to watch the match, think we are going to get beat and can't face it, or don't even like football and only come to this website for my music tips (ha!) then you could do a lot worse than head down and check him out.
Esco is growing in popularity all the time. I played a carol concert with him at Christmas and screaming girls (with a banner!) even turned up to that. This reason is his fantastic live show with Esco, a consummate performer and entertainer, backed by a wonderful band who together deliver a party surely set for a much bigger stage. Tickets are still available priced at £7.50 plus booking fee: www.o2academyliverpool.co.uk/event/48560/esco-williams-tickets
However if you do want to watch the game, but aren't going to Anfield, The Dovedale Social will be showing the full match with laid back blues band Qatsi hitting the stage right after, giving the best of both worlds. Free entry as always.
More? Well Liverpool Psych Fest apparently WENT OFF last year, and is back on Friday at The Camp & Furnace with headliners MAZES, whilst on Saturday friends of TAW Silent Sleep and Voo both play The Woodland Social (no relation) at Elevator Bar on Parliament Street, before the return of Liquidation at Le Bateau later that night.
Chill on Sunday