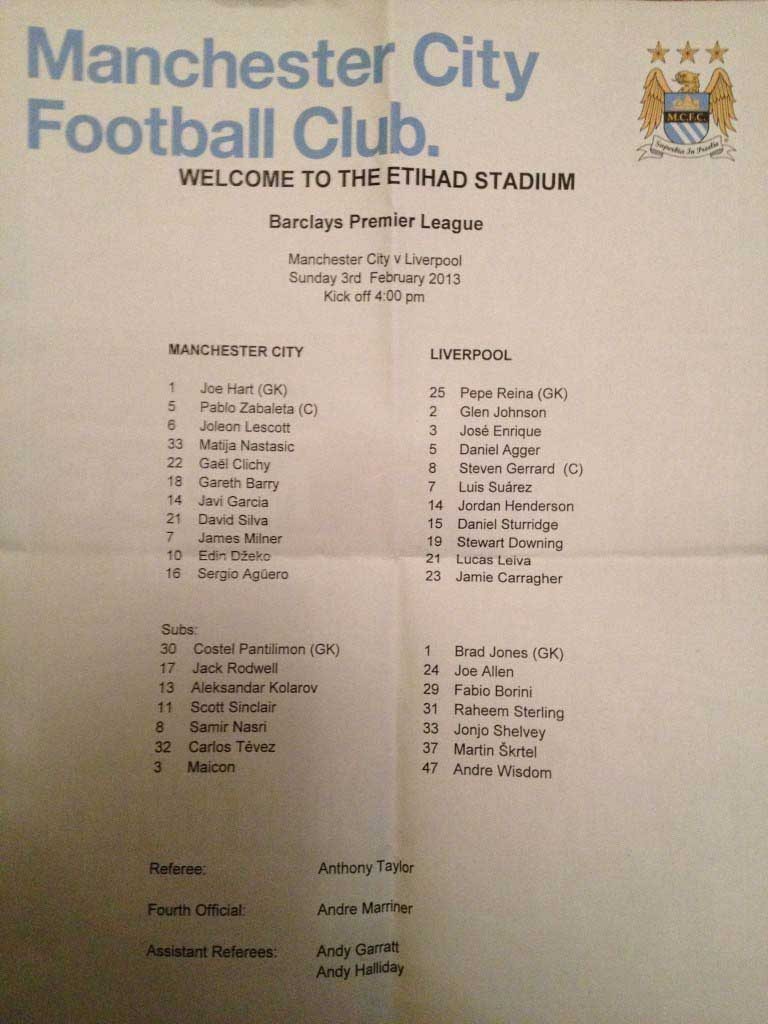 FIFTY Shades of Grey isn't just a glorified porno to reawaken the lost libido of a million bored housewives – it's also an accurate phrase for what has taken place at Anfield this season.
Far too many assessments of Liverpool's progress or lack of under Brendan Rodgers attempt to be definitive; black or white, good or bad. The manager is depicted as a bullshit-espousing chancer or a steely tactical visionary. The team is said to be an exciting blend of youth and experience or a group lacking mental and physical toughness. Stats are mangled to suit the argument, words are amplified or ignored accordingly and predictions of league position and players' futures stretching three months and more down the line are confidently presented as near fact by those on either side of the fence.
Yet – after 25 league games and seven months – perhaps the fence is the place to sit. It's no time to shape a football team. A full season will show exactly where Liverpool are, and whether it's regression or progression.
The 2-2 draw with Manchester City means Liverpool have now won 36 points from 25 league games under Rodgers. At the same point last season, Kenny Dalglish's Liverpool side had won 39 points from the same number of games played.
Now v then, Rodgers' Liverpool have scored 15 more goals (and conceded nine more) and achieved better league results at Anfield. Dalglish, of course, reached two cup finals. Rodgers has guided the Reds to the last 32 of the Europa League. Kenny didn't have to contend with games in Europe last season. Black. White. Grey.
This week has been Liverpool's season and standing in microcosm – from good to bad and back again in a snapshot. Seven days ago crisis talk was rife. Meekly falling to the canvas to predictable and avoidable hay-makers at League One Oldham had some calling time on Rodgers' reign. The manager's decision to criticise the young players he selected for the Boundary Park debacle merely handed the pitchforks to the mob.
But a gutsy performance at Arsenal, albeit one that ended in disappointing circumstances, suggested a team prepared to fight, typified by the returning Jamie Carragher. It didn't feel like the showing of a team that felt wronged by its manager or lacked in belief.
It was a theme that continued at Manchester City. Ultimately, Pepe Reina's rush of blood accompanied by Sergio Aguero's astonishing finish took the sheen off it, but this was Liverpool's best 90-minute performance against one of the league's top sides.
City – Champions, and a side that had dropped only seven points at home this season – had conceded just nine goals in 12 games before Daniel Sturridge equalised after Edin Dzeko's opener.
To then go on to dominate the game, to see Steven Gerrard at the very top of his game, and to witness only a very good Joe Hart save deny Sturridge a 90th-minute winner, suggests that something is clicking.  The flip side is that Liverpool continue to look a side that is capable of shooting itself in the foot.
So which is it? A late charge for an unlikely top four spot, or a continuation of the three-year trend of flirting with mediocrity? Only time will tell. Anything else is conjecture.
Will Liverpool improve on last season? Definitely. Maybe. It's still a shade of grey.