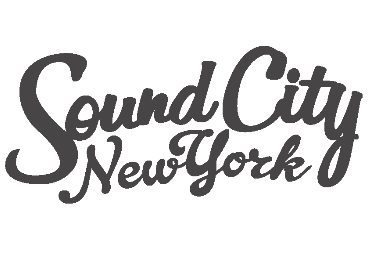 NO SLEEP TILL BROOKLYN!
Second installment of New York Sound City confirmed for March
The Enemy, Reverend and the Makers, Tea Street Band and more head across the Atlantic
The Anfield Wrap confirmed for live podcast
Sound City continues its global expansion in in 2013, raising the bar for urban, multi-venue festivals and music conventions.
Monday 11th March 2013
The Knitting Factory – New York
The Enemy / Reverend and the Makers / Tea Street Band / KOF / Brodka / The Verdict / The Anfield Wrap
NEW YORK SOUND CITY
Continuing their mission to globalise discourse around the entertainment industry and identify opportunities for international partnerships, Sound City has confirmed a second outing to New York in March. The inaugural New York Sound City took place in 2012 and was a huge success bringing a host of emerging UK talent to the USA and hosting a compelling series of panels addressing the pertinent music and tech issues of the day with the very best transatlantic innovators, forward thinkers and creatives.
The 2013 live show will take place at the Knitting Factory and will be headlined by one of the UK's most compelling rock bands, The Enemy. The band released their third UK top 10 studio album 'Streets InThe Sky' in 2012 and always deliver an electric set. Sheffield's Reverend and the Makers showcase their brand of rock, electro pop and funk whilst the Tea Street Band up the tempo with their euphoric, Ibiza tinged electronica.
KOF has been cited at the hottest unsigned artist in the UK right now and is attracting a huge amount of attention from record labels with his classic soul vocals and melodic R&B sensibilities. Brodka is a much lauded female artist from Poland and The Verdict are a rapidly emerging band from Liverpool.
The Anfield Wrap is a much revered and respected podcast that hosts influential personalities from the media world. The Anfield Wrap concept is simple, they give the best independent views and information on football, fashion, music and culture from the world of media and they will be undertaking a live podcast from the New York show which is certain to be a hot ticket.
Information on the convention, speakers and panels will be announced shortly.
 Having already paved the way for global collaborations through boutique events in Texas, Norway, New York and their home base of Liverpool, Sound City will announce further global expansions for 2013 later in the year.
Tickets for the live performance $20
Tickets for the live performance and podcast $30
Tickets for the live performance and conference $80