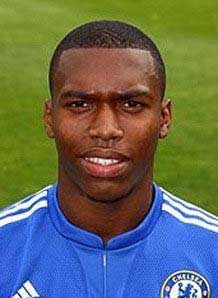 DANIEL STURRIDGE is likely to run out of the Anfield tunnel wearing a red shirt when Liverpool play Sunderland on Wednesday – and he could soon be joined in the squad by Thomas Ince.
The pursuit of both players – Sturridge is 23, Ince is 20 – provides further evidence of a much referenced but never confirmed transfer policy of pursuing players aged 23 or under. Of the five players officially acquired by Liverpool since Brendan Rodgers became manager last May, only Oussama Assaidi was outside that age bracket and even then his 24th birthday had passed just two days before he agreed a contract with the club.
The others – Fabio Borini (21), Joe Allen (22), Nuri Sahin (23) and Samed Yesil (17) – all fitted the profile FSG are believed to favour.
When August's transfer window closed to leave Liverpool shorter on attacking options than when it opened following the failure to sign Clint Dempsey (29) and the loaning out of Andy Carroll, John Henry opted to write an open letter to fans.
In it, he outlined how the club would spend "prudently and cleverly" and promised to "never again waste resources on inflated transfer fees and unrealistic wages". Highly subjective terms in a game of few absolutes. And some may say that paying £12million (or even up to £16m, as some sections of the media have suggested) for Sturridge, a Chelsea fringe player with only 18 months of his contract remaining, is very much an "inflated transfer fee".
Equally, it could be questioned how prudent and clever it is, particularly when Rodgers was widely reported to have turned down the opportunity to sign him on permanent terms in August. Then the manager wanted a try-before-you-buy deal, and reports suggested he was reluctant to commit such a significant chunk of the transfer budget to the player. So what's changed? Since the end of August, Sturridge has mainly been used as a substitute, playing less than the equivalent of four games for club and country and scoring two goals while also suffering a hamstring injury.
Could it be that "fitting the profile" has now ruled over all other logic? Either way, Liverpool have now seemingly sealed a deal for Sturridge and the technical committee – as it is them, not Rodgers alone that scouts and buys players – will hope for a repeat of the form that brought him eight goals in 12 games in a Bolton shirt.
What Liverpool are crying out for right now is a proven player that can come into the side and contribute from the off. That could be Sturridge and expectations will demand that it is Sturridge. Ince, too, if he joins Liverpool, will instantly be expected to deliver.
And so here's the rub. Does the policy match the necessity?
Is it fair to expect a player shuffling around the sidelines at Chelsea to don the red shirt and become a world beater? Is it realistic to expect a player allowed to leave the club for buttons to return a Premier League performer after a spell in the Championship? The side is crying out for matchwinners and rightly or wrongly Sturridge and Ince will be perceived to be the answers from the get go.
This is not to write them off. But a glance at the top performers in the Premier League underlines that experienced players should not be overlooked for an idealistic preoccupation with youth.
The top 20 performers in the league right now according to Opta-powered statistics site whoscored.com shows Arsenal's Santi Cazorla (aged 28) leading the way with seven goals and four assists, an instant return on the £16.5m the Gunners paid Malaga in August to secure the services of the Spain international.
In third place, behind Spurs' Gareth Bale (23, signed at 17 for up to £10m) is Robin Van Persie (29) who since a £24m move to Manchester United in August has scored 13 Premier League goals and assisted six.
As well as our own Luis Suarez and Steven Gerrard, the top 20 also features Fellaini (25), Vertonghen (25), Chico (25), Dembele (25), Baines (28), Mata (24), Rooney (27), Arteta (30), Cuellar (31), Michu (26), Evra (31), Berbatov (31) and Silva (26).
That leaves just two players in addition to Bale in the top 20 performers who fit the 23 or under buying pattern – Taarabt (23) and Rafael (22). It's not a huge sample, but it nevertheless points to the contribution of experienced players in the league Liverpool are trying to compete in.
In a debate on the subject of recruiting under-23s in Well Red Magazine recently, Simon Furnivall pointed to a question posed by Dan Kennett on Twitter, namely: What do Pepe Reina, Daniel Agger, Martin Skrtel, Javier Mascherano, Xabi Alonso, Lucas Leiva, Mohamed Sissoko and Fernando Torres have in common? The answer was they were all 23 or under when they signed for Liverpool.
Equally though, the mag's John Anthony had a quick look at transfers since the Paisley era to come up with a team of players signed aged 26 or over that would be pretty competitive: Friedel; Babbel, Staunton, Hyypia, Hysen; McAllister, Wark, Houghton; Dalglish, Beardsley, Aldridge.
And there are lots more, too: Litmanen, Riedle, Finnan, Maxi, Bellamy, Garcia, Benayoun, Scales, Dudek to name but a few.
The point is, why unnecessarily limit recruitment based on a profiling policy and make a difficult job even harder? In admittedly basic terms, shouldn't Liverpool be attempting to recruit the best available (and realistic) player in the positions that need strengthening?
John Henry's open letter said: "Spending is not merely about buying talent. Our ambitions do not lie in cementing a mid-table place with expensive, short-term quick fixes that will only contribute for a couple of years."
From a man so keen on stats, facts and logic, it's a startlingly flawed premise. Nowhere is there a doctrine that states expensive short-term fixes equals mid-table place. In fact, so far, in buying the players that the club has since Rodgers became manager Liverpool have done just what Henry said the club was setting out to avoid.
Casting an eye to the future is all well and good, and it is true that Liverpool have wasted a jaw-dropping amount of money on transfers down the years. But that will always be the case at all football clubs, particularly those playing catch up. Every club tries to buy smart. And every club tries to be prudent.
Liverpool desperately needs to compete now. The club has spent three years out of the Champions League and a fourth looks increasingly likely. Other clubs are not standing around and waiting for an Anfield revival. They have their own plans, their own visions, maybe even their own profiles.
For Liverpool to recruit top players of any age without paying over the odds or tempting them with inflated wages – the likes of which you'd guess would cause Henry's head to spin Linda Blair style –the club needs to show ambition – to demonstrate at the very least that it is heading in the right direction.
Is that being demonstrated right now? Have the changing management plans (appointing/sacking Dalglish, the beauty parade recruitment of Rodgers, the ditching of the technical director approach), the transfer window dithering and the inertia over the recruitment of a truly top-class football administrator helped to portray that image to the rest of the football world?
What about the heavily caveated stadium 'plans'? Do they suggest a club going places? A 'project' worth joining? And how about the player recruitment in recent times? Spending under Rodgers will soon top £50m, yet is there any demonstrable evidence of this 'profiling' working?
Many would say no, and perhaps it is this that has led to second thoughts from Theo Walcott, a player some at the club had previously been very confident about signing. Football-wise, Liverpool's star has fallen, there is no doubting that. And the mass shrugging of shoulders at the current predicament from fans and media alike should be a huge cause of concern for FSG.
But is it?
Aside from how likely an instant impact from younger players on the first team is, there's also the issue of 'resale value'. Like 'fitting the profile', it's a phrase that has spilled from the portfolios of FSG into Anfield lexicon. Yet it raises the question – why is that a priority? Shouldn't building a successful (or at least competitive) football team lead the thinking? It's a football club after all…
The Soccernomics-inspired approach of which Henry is seemingly so fond states that players are bought young, nurtured and developed and SOLD at their peak when their value is highest.
They are then immediately replaced by the next up and coming bright young thing at the club and on it goes. It's a great theory, but how is that working in practice for Arsenal for example? They might be a businessman's wet dream  in that they generate revenue left, right and centre, play in a shiny new stadium and qualify for the Champions League every year but that selling-your-best-player-almost-every-year policy doesn't exactly look sustainable does it? Particularly if that is asked of a manager other than Arsene Wenger, which eventually it will be. It's certainly not popular with the fans (or, *spit*, 'the customers') and it's clearly not going down too well with their players either.
Quizzed on the issue of resale values by The Anfield Wrap at the recent fan sites/magazines sit down with Rodgers, he said: "This isn't a selling club.
"You bring a 21-year-old in here, we are not developing him to make him a top player and sell him. We are bringing him here to push through and make us successful – this is Liverpool. This is a great club, we might not be as great as we were in the 70s and 80s, but we are trying to claw our way back there.
"So to do that, you've got to keep your best players and I think that was the message in the summer – Daniel Agger is arguably the best left-sided centre half in the world and could have gone to a number of clubs. But he didn't want to – he believed in what we are trying to do here and wanted to be a part of it.  For me, yes, investment in young talent is important, but it's important for the reason that you want them to be at your club for a long time, not to sell them."
There are further conflicts between the balance sheet and the football pitch. What price a feel-good factor for fans, players and management? What price the excitement a genuinely top-class signing can generate regardless of age? You can spin the beads on an abacus all day, but you can't put a figure on that.
Imagine for a second, as cloud-cuckoo land as it may be, that Liverpool bought David Villa from Barcelona in the forthcoming transfer window. He may be 31, he may have no resale value, but fans would be buzzing, players would get a lift, and a proven goalscorer and matchwinner would be added to the armoury.
As unlikely as it seems, a player like that might inspire the push for the much sought after fourth spot. And at the very least it would give fans hope – an emotion the game is built upon. It's the kind of thinking that seems devoid from the cold, faceless, distant FSG approach and it's a mindset that drained the mood all around the club at the end of August when the till was closed prematurely and Dempsey headed for Spurs.
Last summer, John Henry tweeted:
"Speculation on players shouldn't include those of a certain age. We are not going to be successful by merely filling short-term needs at LFC."
It could just as easily be argued that Liverpool are not going to be successful by merely filling long-term needs. It's a problem succinctly summed up by Rodgers himself in May of last year when still in charge of Swansea.
Asked about Kenny Dalglish's second reign at Liverpool, he said: "That's the problem with being a manager; it's like trying to build an aircraft while it is flying. You don't get time to put it in the hanger and do everything you need and send it out there, you have to try and do it while it's flying and that's what he is in the process of."
In an ideal world, the transfer board/committee would identify players that tick all the boxes: young, hungry, cheap, brilliant. Yet football never has been and never will be an ideal world. In the modern game, there are few secrets about players, yet the continued age policy continues to smack of a 'we-know-better' approach from owners that two years ago happily discussed their football naivety.
Liverpool need to fly high AND build the plane. Some experienced hands at the controls could just make that aim achievable.
_____________
TAW asked Brendan Rodgers about this topic at the recent sit down at Melwood with fan sites. You can get the full audio here. 
TAW: Going from the players you've signed, and the players Liverpool are widely reported to be interested in, there seems to be a focus on players that are aged 23 and younger. Would you like to see more experienced players come to the club?
BR: You need balance – you need experienced players, there is no question about that. It's just the value that they are going to bring in to the football club. The owners are very keen and love young talent and young players. If you bring someone in at 20 years of age and they are a talent,they can hopefully be with you then for the next 10-plus years and can develop and grow and hopefully bring success to the club. But I also believe you're right as well – and you look at Cazorla going to Arsenal at 27 and you can't tell me he's too old…
TAW:  And Van Persie at Man United…
BR: Absolutely right. So that of course is something I'll fight for here because for me it has to be the best player that is available, irrespective of the age. Now we want to get top young players in, of course, and nurture and develop them, and they bring the hunger, but there's no doubt you need that experience as well and that's something I will always put forward but then of course the decision is out of my hands really.
TAW: Is it a case of business v football? John Henry has talked about resale values and obviously you are more likely to get a resale value out of a younger player. But the argument back would be, an older player comes in and straight away contributes – what value do you put on that to the club, the fans and the players?
BR: My thinking is even bigger than that – this isn't a selling club. You bring a 21-year-old in here, we are not developing him to get him a top player and sell him. We are bringing him here to push through and make us successful – this is Liverpool. Ok, this is a great club, we might not be as great as we were in the 70s and 80s, but we are trying to claw our way back there. So to do that, you've got to keep your best players and I think that was the message in the summer – Daniel Agger is arguably the best left-sided centre half in the world and could have went to a number of clubs. But he didn't want to, he believed in what we are trying to do here and wanted to be a part of it. Skrtel, Lucas Leiva, Suarez…
For me, yes, investment in young talent is important, but it's important for the reason that you want them to be at your club for a long time, not to sell them. And likewise you bring in a player at 27 years of age and he might be the player that makes the difference in getting you to those top slots where you want to be and allows your club to grow again. So for me it's about good players and availability, that also plays a part in it as well.