By Andy Thornley
FOR many, it was a chance to let off steam after what has been a difficult week.
Almost 500 Scousers and London-based reds headed to the William Blake pub on Old Street for HJC London Rock on Saturday September 15th, just three short days after the rest of the world woke up to the truth we've known for 23 long years.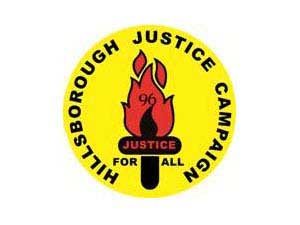 The timing of the event was incidental, but nonetheless, gave those gathered an opportunity to unwind and have a drink with others who understood and felt the same mixed and confusing emotions.
The format was simple; bands, televised match, scran, auction and speakers. The money raised is then put towards the £152,000 needed for a new Hillsborough memorial – sculpted by Tom Murphy and planned for Liverpoolcity centre. Music was provided by five excellent bands; Billy the Kid, The New Caldera, Contra – featuring the event's main organiser, Kris Wyatt on vocals, The Verdict and scouse music scene stalwarts, The Troubadors.
For me personally, the touching moment of the evening came when Tony Evans took to the stage. As Football Editor for The Times newspaper, he has been one of our biggest advocates in the national press when it came to keeping the battle for justice in the public eye.
A hushed silence filled the room. Tony gripped the microphone, his voice straining with passion and emotion. He defiantly spoke: "23 years ago, the authorities looked at us. They said 'these people have got no power, they have no strength, they have no fight, we can say whatever we like about them'. They picked the wrong people…"
Speaking of the families of the 96, he added: "They have taken on the forces of evil, who had everything behind them. Who had money; who had prestige; who had power; who had honours. And they're taking them on – and they have got them retreating."
After what was clearly an emotional speech, Tony left the stage and threw himself in to the arms of the nearest person for an embrace.
An email from local MP Steve Rotheram was then read out. Steve had planned to attend but after a gruelling week, he had to remain on Merseyside and was not able to be there – in body at least. He passed on his 'heartfelt thanks' and underlined how important it has been that the fans have 'kept the flame of hope burning' adding 'we have only reached half time. Truth is now there for all to see. Justice must now be seen to be done.
The impressionist, Darren Farley, and former player, Neil Ruddock, also spoke, the latter explaining that despite rumours, he has never written for the S*n but an interview he did once was 'nicked by them'. He added that he has turned down offers from them on over 30 occasions and "would never write for that rag".
An auction followed and what can only be described as silly money was bid on items, including £1750 for a pair of shirts, each with a personalised message from Rafa Benitez and Kenny Dalglish. This ensured that the primary reason for the event – to raise a significant amount of money for the memorial – was achieved. The final total? £14,310.04. Absolutely breath-taking.
Some argue that the fans should not be the ones putting their hands in their own pockets to pay for this memorial. They argue that perhaps the players and/or club should say 'Don't worry – we've got this one for you'. Whilst I have my own personal views on this, I will keep them to myself. Now is not the time to be debating such trivial matters – the fight for justice demands and deserves our time and focus right now. One thing is certain however, those who have donated money will be able to look at this lasting memorial once it is in place and know that they played their part in putting it there.
Just a few miles from where HJC London Rock took place is the cenotaph. Situated at the end of the Prime Minister's street, it is inscribed with the words 'The Glorious Dead' and is a memorial to those who left home and never came back. Now we are building our own cenotaph. It is our tribute to our glorious dead and it is right that we have this in a prominent position likeLiverpoolcity centre, where it cannot and will not be forgotten.
Future generations will ask what this eight foot wide, seven foot tall monument is for, and they will be told that not only does it commemorate the 96 souls lost that spring day, it also remembers those that came back and have been tormented ever since. Finally, and with enormous pride, it tells of a united city who never gave up, who did not roll over and accept what they were told, a city who stood up to those in power and said "No. We're not going to let you tell your lies for any longer. Now is the time for truth. And justice".
Big thanks must go to all who were involved in producing the event, not least Kris Wyatt who not only came up with the idea for a fundraiser, but gave his time, effort and money in to making it such a success.