GIG OF THE WEEK – JACK TYSON CHARLES
STUDIO 2, PARR STREET STUDIOS – 01/10/12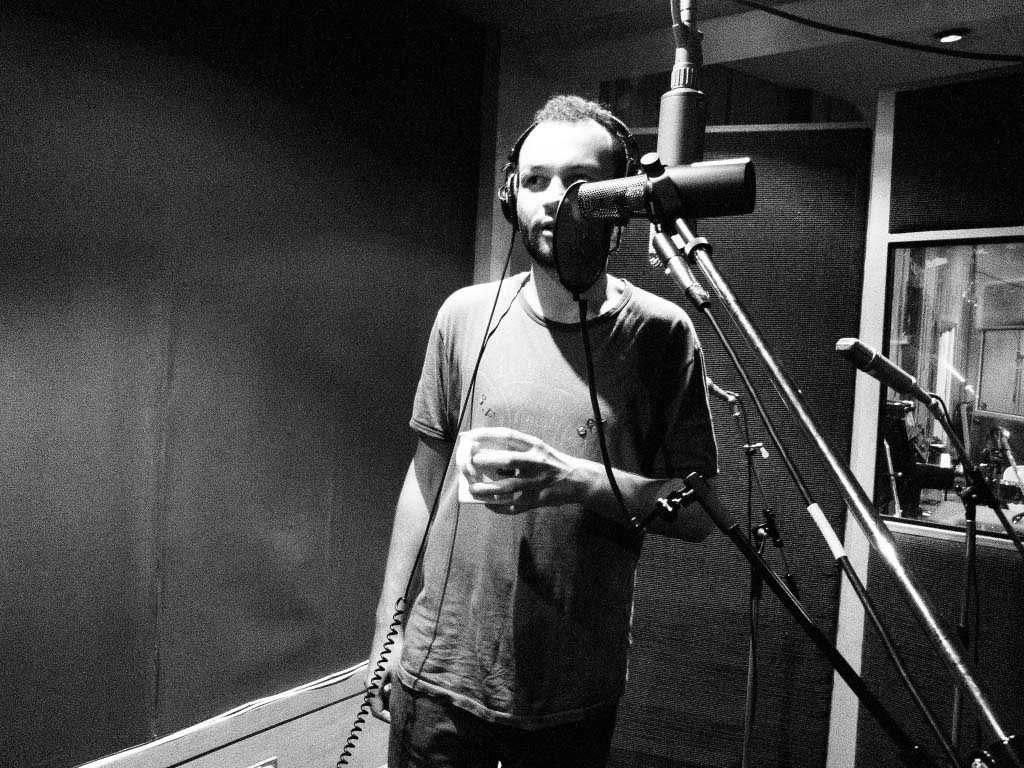 As the son of famous Liverpudlians Cathy Tyson and Craig Charles, Jack Tyson Charles is a London artist with Liverpool roots. As you would expect from a man of that stock, Jack is an explosive live performer and a man with a great knowledge of musical history which he pours into his songs and live performances. Ahead of his Studio 2 show in Liverpool, he chatted to John Gibbons, who found a rough passionate artist ready to explode.
The Anfield Wrap: So Monday is your first ever show in Liverpool, is that right?
Jack Tyson Charles: Yeah it is. I don't go to Liverpool enough, considering I've got loads of family there. So this is the first of many I hope.
TAW: Even though you are a born and bred Londoner, do you feel a strong connection with the city?
JTC: I feel like it's part of my blueprint, but I could make much more of a connection with the city. I certainly plan to. I've been a few times in the last year and the people have always treated me as one of their own, which is always good
TAW: Your career feels like its launching at the moment, but trying to find information about you online is quite difficult. Is that deliberate? Because it feels like it fits in with your style of an 'old school' funk and soul performer.
 JTC: Yeah we are trying to create more of a word of mouth thing. So you can't just access everything by a click of a button, but instead create a bit more of a buzz and so, if you want to hear me, you are going to have to come and see me play. But we also wanted to wait until we had recordings we were really happy with, and now we are ready to go, man. But people have been coming to the gigs, so I can't be doing too badly!
TAW: In terms of your musical influences, I've seen mentions of Gil Scott Heron, I'm wondering if he has influenced you in terms of musical style or the kind of things he was trying to say with his music?
 JTC: It's more like the flow, the way he delivered his music. But even though I have been likened to him, musically I feel I am still trying to find myself. So when I make music I don't try and draw from any particular artist, as that would feel unnatural to me. I listen to a lot of funk; my dad's radio show influences me a lot. But I've only been playing piano for two years, so it's still all a bit of a discovery.
TAW: You were a drummer before that, right?
JTC: Yeah I've played the drums in bands since I was like, 10 or 11. But I never felt I could get my message across by being the drummer, I felt like I needed to be of the focal point, so that's why I started to play piano. And after that I started to write songs, and everything kind of fell into place.
TAW: Why did you choose the piano?
JTC: Well the progression felt natural because the piano is a percussive instrument as well, but allows me to create melody as well as rhythm, so it gave me the best of both worlds really. But I'd like to note that I am a pianist rather than a keyboard player, it's a completely different style playing the keyboard, and I definitely much prefer playing the piano, you get much more resonance.
TAW: So you are in Liverpool on Monday, but you presumably have lots more shows in London coming up that people can get to as well?
JTC: Yeah the big one is a show in London in December (15th) at the Bloomsbury Bowling Lanes. I am going to be supporting my dad in that show, and it's going to be my first big showcase. I'm going to get everyone I have ever known to come down, I'm looking forward to it man! Between now and then I am going to get more of my music online and also do some more writing, because I haven't really done any writing for four or five months because we have been so focused on gigging. So I'm looking forward to taking a bit of a break and start writing again.
Tickets are available on the door at Studio 2 on Monday 1st October priced at £3