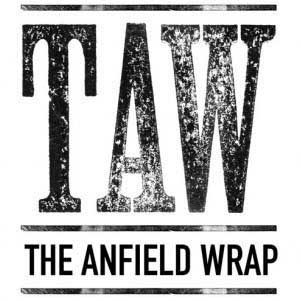 WE'RE delighted to announce that at 10.30pm last night we smashed the million download mark – less than a year after the first episode of TAW was recorded.
It's been a mad 11 months since we launched – the podcast has been a regular in the higher reaches of the iTunes charts, we've had some top-notch writing on the site and we've been honoured to have some very special guests on the show.
We've also won a couple of awards: The People's Choice trophy at the 2011 NOPA blogging and podcasting awards and Best EPL Club Podcast award from popular American website, EPL Talk, and fingers crossed we'll win a couple more at The Football Supporters' Federation's Writers Awards this weekend – we're up for best podcast and best football website.
Everyone involved from our host Neil Atkinson to all the lads behind the scenes, to everyone who's ever written anything for the site, appeared on the show or simply offered some advice, deserves a huge pat the back for all this – nice one and long may it continue.
We"re proud that we've reached this milestone in just 49 episodes of the Monday podcast, and proud also of course that we've now got a two-hour show on CityTalk 105.9FM on Thursdays.
The podcast has been downloaded in 167 countries, with over 400,000 of the million downloads coming from outside the UK.
We're staggered by how popular it's proved to be. Thanks for listening, downloading and reading and keep your eyes peeled for some exciting plans we've got in the pipeline.
– The Anfield Wrap team.