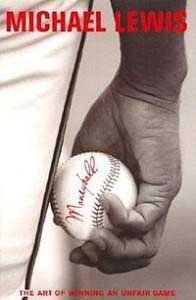 MUCH was made of John W Henry's love of Michael Lewis's book Moneyball. Billy Beane, its star, took the unfashionable Oakland Athletics baseball team to success against the odds using statistical analysis to tear up the traditional scouting methods and identify undervalued players.
His methods transformed one of the poorest teams in baseball into one of the best.
Damien Comolli, the former director of football strategy at Liverpool, worked with Beane, who, in 2002, was approached by Henry to be the general manager of the Boston Red Sox.
Comolli also worked as European scout for Arsenal for seven seasons, uncovering Kolo Toure (£150,000), Emmanuel Eboue (£1m) and Gael Clichy (£250,000) among others for fees well below their future worth.
Henry, unsurprisingly, is a big fan of the Arsenal model and wants a greater return for Liverpool's wage bill which, according to the Financial Times, was the third highest in the league when Comolli was appointed.
That bill not only failed to deliver enough quality in his eyes, but the squad it paid for offered little resale value.
At Arsenal, even top performers like Robin Van Persie are reportedly earning as little (in relative terms) as £70,000-a-week.
To Henry, too many older players at Anfield were on expensive deals with little prospect of them being sold on for an acceptable price. It's for this reason that the future of Dirk Kuyt and Maxi Rodriguez remains in doubt – regardless of the set up of the new football management structure.
FSG have always planned with Uefa's Financial Fair Play rules in mind – an aim to restrict excessive spending that will, in theory at least, stop clubs "doing a Chelsea" or these days "doing a Manchester City".
Henry is also said to have read Soccernomics,a book by Simon Kuper and Stefan Szymanski.
Unlike Moneyball it is specific to football and some of the analytical tools and successful use of data detailed there will undoubtedly now be used at Liverpool.
One club that Soccernomics cites as being run in a 'Moneyball way' is Lyon.
They won their first Ligue One title in 2002, starting a record-breaking streak of seven successful championship wins. In 2009-10 they reached the semi-finals of the Champions League after three previous quarter-final appearances.
In the season just gone, they won the French Cup, after four years without a trophy, but missed out on the Champions League for the first time since 2000 after finishing fourth in the league.
Lyon has a reputation for developing promising talent, who would not only achieve greatness in France, but also abroad and internationally.
Notable examples include Michael Essien, Florent Malouda, Juninho Pernambucano, Cris, Éric Abidal, Mahamadou Diarra, Patrick Müller, and Karim Benzema.
Owner Jean-Michel Aulas rid the club of its debt and transformed it from a second division team into one of the richest in football but he has been criticised by fans for running Lyon like a business.
Soccernomics says of him: "Aulas's theme is that over time, the more money a club makes, the more matches it will win, and the more matches it wins, the more money it will make. In the short term you can lose a match, but in the long term there is rationality, even to soccer."
Under Aulas, Lyon have won the Ligue 1 title seven times and have qualified for the Champions League in 12 consecutive seasons
What Moneyball, Lyon , Soccernomics (and Henry and FSG) have in common is they separate emotion and sentiment from cold hard facts.
So while we as fans may have been up in arms at the decision to sell Xabi Alonso to Real Madrid for £30million, this approach would rubber-stamp such a move.
Alonso was 27, in his prime, so therefore would never command a higher sell-on fee.
Where Rafa Benitez and Liverpool failed on that transfer was in not having an adequate replacement lined up. It is unlikely Alberto Aquilani would have been signed by Henry and co because of his age (26), price (£17m) and his appalling injury record.
Henry has in the past made it clear he does not believe Liverpool has enough quality young players at the club and this summer already there has been talk of an under-23 recruitment policy.
More specifically, if Soccernomics is to be believed, that age range is likely to be 20-22.
Players in that age bracket are considered old enough to be judged but young enough to be affordable. And if a big fee is paid out for players of that age there is time for them to develop and produce a return on the investment.
Younger is considered too much of a gamble as it's difficult to judge players at that age. Talent is easily frittered away and players that look world beaters at that age can quickly fade into obscurity. Florent Sinama-Pongolle and Anthony Le Tallec anyone?
Whether that totally rules out moves for older players remains to be seen.
Arsene Wenger has always had a policy of offering over-30s no more than a one-year deal but he backtracked on that some time back to sign Sébastien Squillaci on a three-year contract.
Some have suggested we may never see the likes of Gary McAllister, signed aged 35, at Anfield again, but things don't look quite so cut and dried.
McAllister may have been old, but he was signed on a free, and only on a one-year contract.  It could be that length of contract for older players, not just their age, is the crucial factor (Craig Bellamy, on a free at 32, signed a two-year contract).
Back in 2010 the priorities were clear when Henry said: "The wage bill is high, it is going to be high next year, and we are not a young team. That is disappointing."
Nevertheless, according to Soccernomics, the key to Lyon's success has been long-term stability – in terms of players and staff.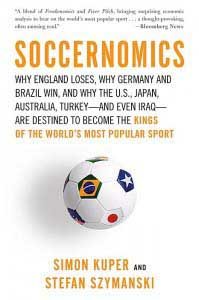 So while they have had six managers since 2000 – Jacques Santini, Paul Le Guen, Gerard Houllier, Alain Perrin, Claude Puel and current boss Remi Garde – the president and Bernard Lacombe – who has been technical manager, trainer, manager and now special advisor to the president – have remained.
Lacombe is renowned for his eye for a player and it is clear he will remain for as long as Aulas does.
Lyon believe in the 'power of crowds' – the more minds analysing a situation the better the result.
This is why future transfers at Liverpool are likely to involve numerous senior football people coupled with support staff – scouts, data analysts and so on.
At Lyon six or seven people are involved in making a decision on transfers. The manager (coach) is almost seen as a temporary role. When he leaves nothing really changes – it's evolution, not revolution.
Recently, they have favoured bringing players through from their academy, and have not made major splashes in the transfer market in the last two windows. But Lyon can still boast a squad full of internationals and the biggest wage bill in France. They move into a new stadium in 2014, the Stade des Lumières
The 'power of crowds' approach goes against the grain of the traditional set-up in England but, let's be honest, the traditional set up hasn't been that great to Liverpool in the last 20-odd years has it?
The club has blown millions on flop signings and has a poor record on recouping transfer fees for outgoing players. It wasn't supposed to happen on FSG's watch. It did. And the people responsible – Comolli and Kenny Dalglish – paid the price.
Other traits identified in Soccernomics will ring a few bells with Liverpool fans.
For instance:  "A new manager wastes money; don't let him".
When Roy Hodgson arrived at Anfield he immediately put the wheels in motion on two shocking deals – Christian Poulsen, a 30-year-old midfielder widely regarded as being past his best, and Paul Konchesky, a 29-year-old average full-back who had found his level at Fulham.
In both cases the prime reason for their recruitment seemed to be that Hodgson had worked with them before. Out went £10m for the pair and worryingly they were handed long-term deals – Poulsen three years and Konchesky four years.
Fabio Aurelio, a 31-year-old and surely one of the most injury-prone players ever to wear the red shirt, was ludicrously handed a two-year contract.
Henry, watching from afar, must have been cringing.
Meanwhile, out the door went youngsters including Emilano Insua, a 21-year-old twice capped for Argentina,  Lauri Dalla Valle, a 19-year-old Finnish striker described by Liverpool's official site as 'one of the most promising youngsters at the club', and Swedish left winger Alexander Kakaniklic, also 19.
To let players of that ilk leave for next to nothing in exchange for short-term 'sticking plaster' signings like Poulsen and Konchesky seemed to make little sense  football or business-wise. It still doesn't.
By common consensus, the same could be said of Andy Carroll, Stewart Downing and Charlie Adam.
This emphasises how the manager in the traditional model has too much power in player decisions and the opportunity to waste money or sign the wrong player is left too much to chance.
Another Soccernomics rule is: "Stars of World Cups and European Champions are more often than not overvalued."
Again, something we know all too well. Senegalese duo El Hadji Diouf and Salif Diao were signed for a combined £14m during the 2002 World Cup. Both flopped, with £10m spitting 'striker' Diouf earning the dubious honour of becoming the first number nine in Liverpool history to go a whole season without a goal.
To rub salt into the wounds, Diouf was signed at the expense of Nicolas Anelka, who had enjoyed a successful loan spell at Anfield.
The book also suggests certain nationalities are overvalued and clubs need to look beyond the norm to find a bargain.
Too often agent recommendations are taken as read and the club fails to put in the spadework itself.  If a player is from a 'fashionable' country (Spain, France, Holland etc) the club will sign him.
That means an increased price a) for the agent's work b) because other clubs will also have been notified and c) because it is an 'obvious' signing.
So long-term Liverpool are more likely to be looking for the new Wilson Palacios than buying a Xavi. Palacios was signed by Wigan for £770,000 from Deportivo Olimpia in the Honduras League (via a loan spell at Birmingham) and sold to Spurs for £12m just a year later.
 "Centre forwards are overvalued; goalkeepers are undervalued."
Clearly this was a rule recognised by Rafa Benitez who was happy to sign Pepe Reina, 28, to a six-year deal. Reina, who until last season's dip in form was rated one of the top keepers in the world, was bought for just £6m aged 23.
As for strikers, Robbie Keane – signed for £20m aged 28 – never looked like value for money and so it proved, both for Liverpool and Spurs. It's the hardest position to sign a player that's worth his fee. The jury is still out on Carroll, but chances are he'll never be truly 'worth' £35m.
"Gentlemen prefer blondes."
Soccernomics says one English club noticed its scouts kept recommending blonde players, most likely because they stand out more.
A key aspect to Billy Beane's approach in Moneyball  is challenging misconceptions about baseball players. One being that a player 'doesn't look like a player'.
These preconceived ideas were proven to have affected the judgement of scouts at the highest level and it's not beyond the realms of possibility that similar judgements are made in football.
Take Peter Crouch for example. How many times have you heard someone say he doesn't look the part? Plenty said it when he signed for Liverpool – less said it when he finished top goalscorer in the 2006-7 campaign.
Again, it's hard not to think about Carroll. The 'right' Carroll that we saw at the end of the campaign, notably in the FA Cup, looked a pretty formidable prospect, but many will always doubt him according to this theory solely on his stature.
"Sell players at the right time"
As Beane said: "You've always got to be upgrading, or you're f***ed!"
Managers – clubs – should try to recognise when a player is at the peak of his powers and move him on for good money before the deterioration sets in (or before they leave on a free).
The book also demonstrates that none of this is revolutionary thinking either. It might feel new, but Brian Clough and Peter Taylor applied these methods at Forest while our own Bob Paisley was well known for moving on players once they hit 30.
For Paisley then read Wenger now. The Frenchman sold Patrick Vieira to Juventus for £13.5m and Thierry Henry to Barcelona for £16m. Both were aged 29 and neither ever did as well after leaving Arsenal. The same can be said of Emmanuel Petit (who was 29) and Marc Overmars (27) who also joined Barca in a joint deal worth £30m.
It's no coincidence that Wenger has a master's degree in economics.
"Buy undervalued players who have personal problems"
The thinking here is bringing in talented players who have troubles and helping them tackle them. The book cites Wenger as an example, helping Paul Merson and Tony Adams with their addictions.
It makes you wonder again if this is a book on Benitez's shelf. He bought Jermaine Pennant and Craig Bellamy – both talents, both with baggage.
It might seem like a risky approach but get it right and you could have a talent on your hands at the fraction of the cost. Most clubs, according to the book, are all too happy to let players get on with it – even when they have clear problems.
"Help your players settle"
It's impossible to know how good Liverpool are at this but many clubs will spend millions on a transfer then fail to follow it up by helping their 'investment' settle.
Real Madrid spent £22m on Nicolas Anelka then didn't bother to assign him a locker, introduce him to his team-mates or help him find a house.
In big business when senior executives move between countries they are assigned a 'relocation consultant' who sorts out schooling, housing and educates the family he is assigned on cultural rules and so on.
If Liverpool don't do this already, they will do soon.
All in all, most of the approach appears to be less revolutionary than some would have you believe – much of it is common sense. Perhaps there hasn't been enough common sense in the traditional model?
It's a long-term model (unless some cash is thrown around in the short-term for a quick boost and to lift player morale) and one that is likely to steady the club and leave it poised to challenge in coming years rather than instantly rising up the league to push for number 19.
If Liverpool can now look forward to some stability after all that has come before then many fans will welcome that.
Others will undoubtedly pour scorn on any form of change or reinvention and this remains an ongoing challenge for Henry and co – football supporters and players, by in large, are not patient creatures.
Nevertheless, as it says in Soccernomics: "If most clubs are wasting most of their transfer money, then a club that spends wisely is going to outperform."
It's been a while since Liverpool did either.