EP LAUNCH: SATURDAY 31ST MARCH – THE SHIPPING FORECAST
IT TAKES a lot to get me inside the walls of The Shipping Forecast, but this show is well worth relaxing an already loose moral code for. It is being used as a double EP launch (which is a gig with a bigger than usual merchandise table) for two Liverpool bands who are the perfect soundtrack to this unseasonal warmth. In fact it's quite possible the power of them both releasing such joyful and dazzling new music at the same time has brought about this explosion of sunshine. In which case you should probably come down and thank them.
Taking top billing, although possibly only alphabetically, are Hillary and the Democrats.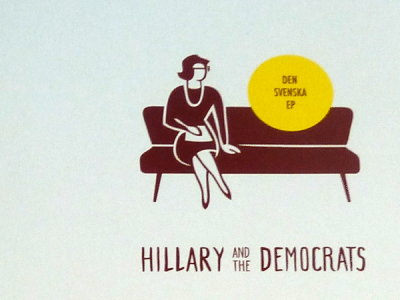 They're a band who could never be accused of style over substance, partly because they look like the school chess team (and I should know, I was in the school chess team), but mostly because they make great pop music with fantastically humorous and geeky lyrics. You can listen to their EP Den Svenska on the link below, and I would strongly recommend you do.
http://hillaryandthedemocrats.bandcamp.com/album/den-svenska-ep
By no means second best musically or in terms of a ridiculous E.P name ('Pack Xerxes'. I ask you) are Married to the Sea, who are my favourite band in Liverpool. Admittedly I have said that about four bands on these pages now, but it's definitely true on this occasion.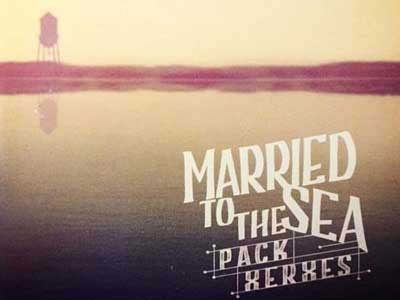 They've been great for ages, but think this E.P features three of the best songs they've written and will hopefully give them the attention they deserve. They write incredibly simple yet intelligent music, keeping you on your toes with both instruments used and sounds created, all with vocals delivered effortlessly over the top. This is a fairly rare chance to see them play a full length show and I recommend you take it. Get on them here
http://soundcloud.com/marriedtothesea
In sharp contrast to the double headliners, Cavalier Song are a tougher listen, but not without reward. Some songs don't even seem to have names, some songs take two minutes for anything to happen and for other songs you just sense they are messing about (I think they call it 'experimental'). But during plenty of moments, especially the quiet ones, its interesting, beautifully sung music unlike anything else around. I'm really looking forward to seeing how it works live. Give it a listen. In fact give it two
http://cavaliersong.bandcamp.com/album/cavalier-song
Completing the line up, Town Bike are a punk band with uniforms which I can get down with. They also describe themselves as 'tired of the horseshoe at every gig, and those not daring to dance' which I can certainly get down with (seriously everyone, you are meant to have fun!). You can listen to them more below. On myspace! How retro!!
http://www.myspace.com/townbike
All this wonderful music is only a fiver, but bring some extra pennies to buy the E.Ps that you'll certainly want to by the end of the night. And feel free to pop upstairs after for a Saturday night drink, where you are sure to receive a warm welcome from the bouncers……I'm kidding I'm kidding, they hate your guts.