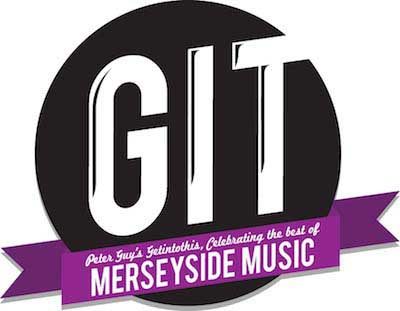 The Getintothis Award, the premier prize for the Merseyside music scene, has assembled a jury of high quality, highly experienced judges to find the best new sounds in the city.
But then, that's only befitting an award with an excellent prize and which has been dubbed by the UK music press as 'the Scouse Mercury'.
For the inaugural GIT Award, top names from Liverpool Football Club, NME, Vice Magazine and The Guardian have teamed up with the cornerstones of the region's music scene to judge the finest recordings to be released on Merseyside within the last calendar year.
The winning artist will come from across the musical spectrum reflecting the city's rich heritage in pop, rock and roll, country, dance, soul, hip hop and jazz plus all stops in between.
Experienced journalists and senior editorial figures from the national and music press make-up the panel and all have plenty of experience of the perennially fruitful melting pot of styles that is Liverpool music.
First up on the panel (in alphabetical order) is Joshua Burke co-founder of Liverpool lifestyle magazine Waxxx, journalist, film-maker and Vice Magazine's global editor Andy Capper and John Doran, editor of the music webzine The Quietus – winner of Record of the Day's 2011 Digital Publication.
The second trio of judges is led by the award's founder Peter Guy, a journalist with the Liverpool Post and Echo and editor of Getintothis music blog which gives the prize its name. He is joined by Liverpool music promoter, Steve Miller, the man behind club night EVOL, and Paul Rogers, head of content at Liverpool Football Club and contributor to The Anfield Wrap, a former music journalist who has interviewed a diverse selection of artists including Public Enemy and Kylie Minogue.
The final trio of judges is Craig G Pennington, editor and publisher of Bido Lito! -the Liverpool music magazine, Alexandra Topping, a Skelmersdale-born journalist for the Guardian, who writes about everything from gang violence to pop music, and Matt Wilkinson, new music editor on Britain's most influential pop music platform, NME.
They will decide who is deserving of an incredible prize which includes recording time at Liverpool studio Sandhills Studio and a showcase at this year's Sound City and Liverpool Music Week. The winners will also play a gig at Vice Magazine's London bar The Old Blue Last, as well as having a promo shot by Virgin Media Shorts filmmaker of the Year nominee Ian Gamester to be screened at FACT, the city's art house cinema and creative technologies centre.
The 12 nominees on the short list will be announced in the coming months and the winner announced at an awards ceremony in April.
Artists can still enter the GIT Award by sending four tracks to [email protected] or alternatively post to Peter Guy, The GIT Award, Liverpool Post & ECHO, PO Box 48, Old Hall Street, Liverpool, L693EB.