With London calling for our first final in too long, TAW thought it was an ideal chance to showcase some of the banners that have been made up ready for our first trip to Wembley as well as some from our recent history from around the globe as well as a few old favourites.
We'll start with our top 5 with the rest in no particular order with credit to the creators in the captions.
Thanks again for all your entries
*Click on the banners to open them in a new window
**Unfortunately, we couldn't get a decent photo of 'This is a sheet' so if anyone has got one, could you send it in, ta.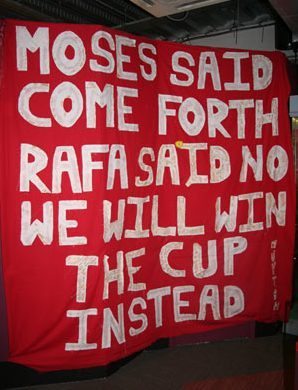 And our old favourite………