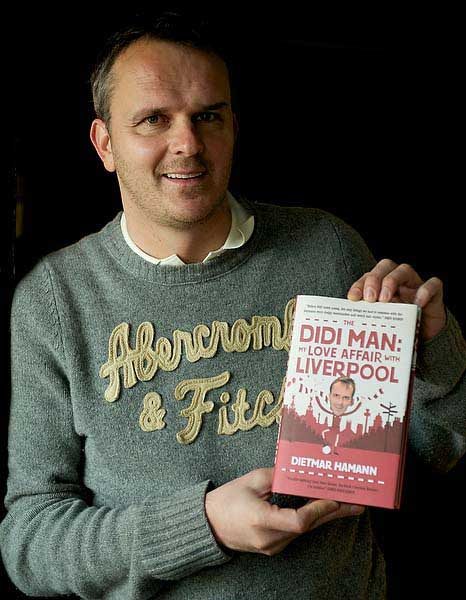 Dietmar "Didi" Hamann is a complete one-off. The foreigner with a Scouse accent. The German who now plays cricket for his local village team. The overseas footballer turned anglophile who fell deeply in love with the city of Liverpool, its people and its eponymous football club. 
The classy midfielder had a long and distinguished playing career, but it was his seven seasons at Anfield that marked him out forever as a true Liverpool legend. His cult status was secured when he came off the bench at half-time during the 2005 Champions League final in Istanbul to inspire his team to a dramatic come-back and spectacular European glory.
The Didi Man is Hamann's warm, personal and highly entertaining story of his time on Merseyside at a football club which will always have a very special place in his heart.
And for a chance to win one of three copies of 'The Didi Man' signed by the man himself, answer the following question:

On #TAW25, the lads had Didi in to talk about his book and his time at Liverpool, when asked about The Champions League Final, how long before the game was it when Didi found out he was not in the starting XI?
Please send your answers to [email protected] with the title 'Didi Man Competition'
Direct link to Episode Twenty-Five podcast download
The competition will close at midnight on Sunday and the winners will be announced on Mondays Podcast.
Didi will be signing copies of the book at various locations in Liverpool and elsewhere in early Ferbruary, check back for more details of when and where.