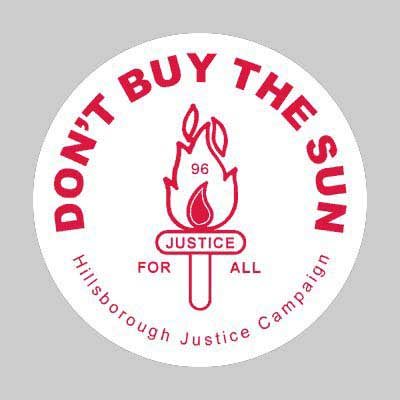 IT'S now over 22 years since that sunny spring day when many made a hopeful trip over the Pennines to Sheffield and far too many never returned.
In that time there have been many false hopes and wrong turns in the quest for justice.
The despair at the newspaper lies in the week after the disaster gave way to hope with the release of the interim Taylor Report. Only for those hopes to be dashed by the inquest and the evidence review.
Throughout all these trials there has remained a steely and dignified resolve among fans and families alike that we will fight on and one day the true story will come out.
The first signs that things were changing came in April 2009.
The 20th anniversary of Hillsborough was marked by universally sympathetic coverage in the press*.
People who perhaps should have spoken out earlier finally found the resolve to do so, or perhaps, for the first time, the media were interested in hearing their story.
Whichever, a momentum was building, and when the raw emotional response to Andy Burnham's address at the memorial service hit every news bulletin the government was forced to act.
So now two years later we are hopeful once again. The panel headed by the Bishop of Liverpool  are sifting through all the papers on the case; preparing them for release.
It appears that the BBC has succeeded in forcing the early release of cabinet papers which may reveal what involvement Thatcher and her press henchman Ingham had in the newspaper stories that followed the event.
On top of all that, the phone hacking revelations have, at long last, awakened the British public to the rotten heart of the Murdoch press and their close and corrosive relationships with both the police and politicians.
Something we have been banging on about for 20 years. Well folks we're glad you're finally on board.
So. What next? We wait and see. We cynically expect redactions, obfuscation and shredding.
After 20 years it is hard not to, but, as ever, we fight on with hope in our hearts.
* a debt of gratitude here is owed to everybody who worked tirelessly to bring about that sea change in press attitudes. Particular mention should go to everyone who worked on or funded the excellent "Hillsborough: Context and Consequences" booklet and press pack which hit the desks of pretty much every relevant journalist and politician in April 2009. Especially authors Nicola McMillan and Editor Jim Sharman. Nicola is currently working on a revised edition to cover recent developments. If you need cold hard facts to counter the lies then they are all available at www.hfdinfo.com