LIVERPOOL Football Club very rarely has quiet summers and this one has been no different.

During every transfer window social media goes into meltdown when we're linked with a Southampton player, and the Football Manager masturbators spend the whole three months declaring that all our problems will be solved by signing a few pubescent foreign lads playing on ploughed fields for youth teams in Eastern Europe and South America.
I had the fortune of spending this summer abroad and missed a lot of the furore around the purchase of another one from St. Mary's and a very expensive midfielder from a team that were relegated.
However, the move that still managed to really shock me came when I saw that we'd allowed Jon Flanagan to join Burnley on a season-long loan deal.
Now, before we get into all this, I am very aware that there are two distinct groups with contrasting opinions on Flanagan. There are those who believe he's only remained at the club this long because he's a native of the city, and others who would happily have him starting every game because he likes a tackle and serves as a throwback to a bygone epoch.
But what even his most fervent detractors cannot deny is that the removal of Flanagan from Jürgen Klopp's squad leaves the manager with a dearth of possibilities at full-back.
James Milner never has been, and never will be, a defender of any sort, and Trent Alexander-Arnold (above) is so young that he still has to ask adults to go in the offy for him.
Only two genuine full-backs remain as part of the squad and those two are hardly Cafu and Roberto Carlos.
Nathaniel Clyne is a solid defender with deficiencies going forward. He's fit enough to play every game, but you would have to think he will pick up a minimum of five bookings over the course of the season and earn a suspension, presenting the club with a real problem.
And we all know about Alberto Moreno. If he seriously remains not only our starting left-back, but our only left-back come September 1, the club will be principally responsible for mine and thousands of other supporters' brain aneurysms suffered throughout the season.
Which makes it all the stranger that Flanagan was not even kept around as a spare body in case Clyne receives an injury or ban and in case Moreno keeps playing with the awareness of a man who hasn't slept in about three weeks.
He can cover the right and the left, and you would imagine he would be happy to be second choice on both sides.
Of course, he has proved his quality as a starter on plenty of previous occasions. When he came into the first-team as a regular during the early part of the 2013-14 campaign, not many expected him to stick around for long, but he remained in the position until his injuries and provided a genuine defensive reliability on the left of the defence, where many a left-footed player before and after him failed.
At the peak of his form he was called up to the main England squad, received a single cap and was on the standby list at the last World Cup.
Even post injury, his comeback last season appeared relatively successful on the pitch, especially against Manchester City at Anfield. Within minutes he had flown through Raheem Sterling and marked him so perfectly that Sterling was withdrawn at half-time by Manuel Pellegrini.
His 2016 appearances were sporadic but relatively consistent — impressive for a player who had seen barely any football in two years.
Flanagan even captained the side at Southampton, and Klopp was suitably impressed at once stage, notably regretting leaving him out of the Europa League squad in favour of striker centre-back Steven Caulker.
Let's not forget that he also signed a new deal in March.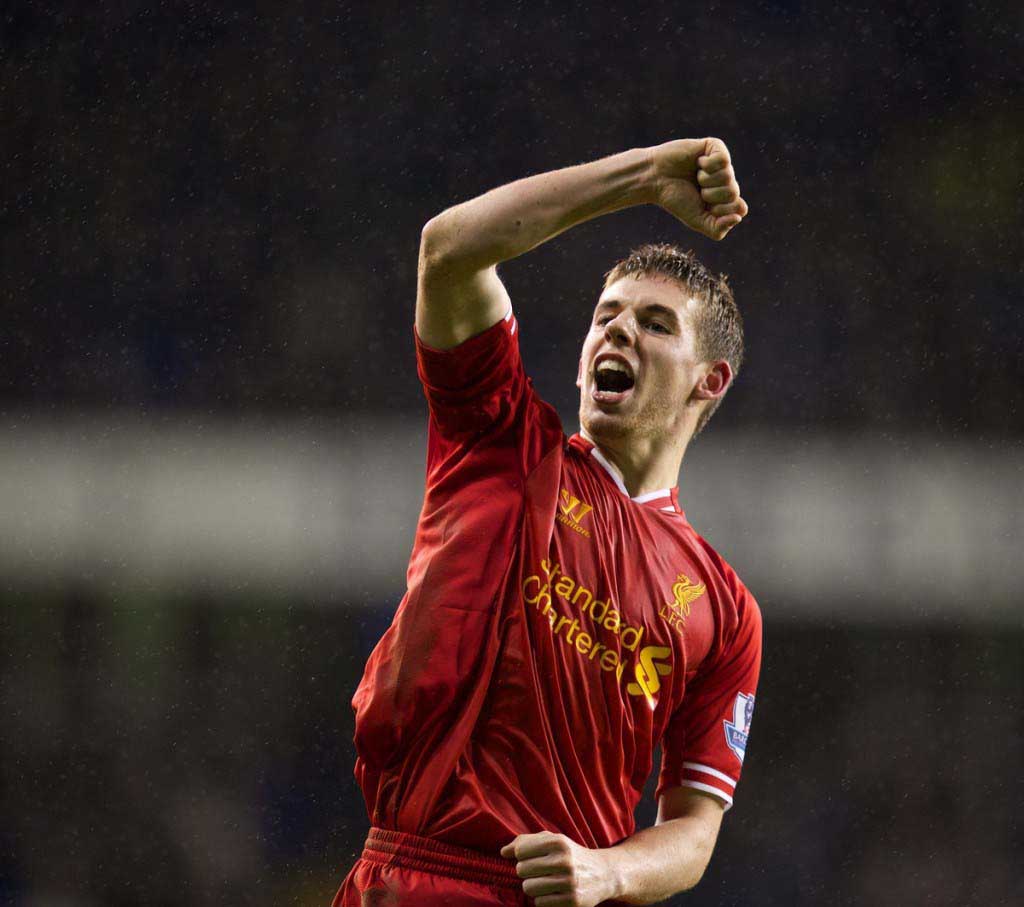 Flanagan's commitment and desire to play for Liverpool is doubtless. The man scored a bar-and-in half-volley at White Hart Lane and immediately achieved a full erection, for Christ's sake.
Full sexual arousal at scoring a goal for Liverpool. Delight so strong the biological process necessary for sexual intercourse took place in a matter of seconds.
Get him back. Give him the captaincy. Put him on pens. Make him chairman. Now.
Flanagan's identity, as well as his quality, also cannot be ignored. After the departure of Jamie Carragher and Steven Gerrard, the link between the club itself and the surrounding area has been eroded immeasurably.
The club markets itself on its supposed sense of family and community, and local players making it through and being successful are a fundamental aspect of that. The pride felt by supporters upon watching someone from their area, with their accent, with their socioeconomic background, play for Liverpool is crucial in maintaining a relationship between local people and what has become an increasingly international and corporate football team.
The fact that he's Scouse does not bestow upon him a divine right to be in the Liverpool squad, obviously. Nor does it hide his deficiencies as a player. We learnt this the hard way when we replaced Luís Suárez with a fucking fridge-freezer from Kirkby.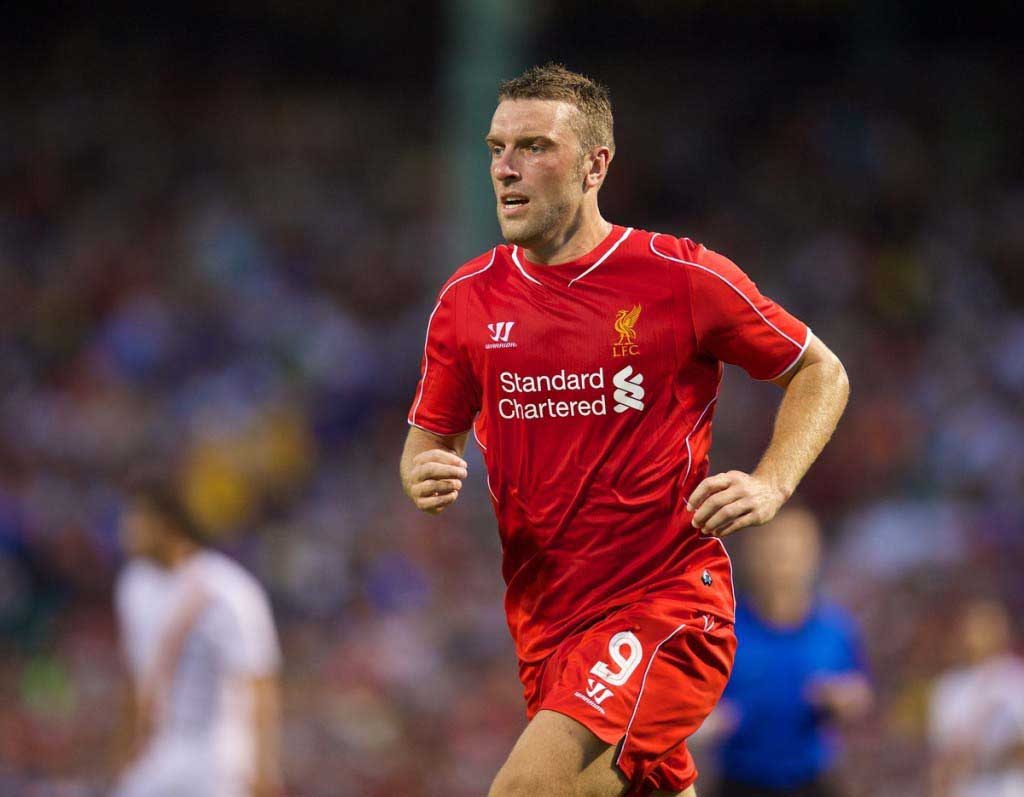 But he also should not be written off as just another Jay Spearing or John Welsh — a local lad that supporters desperately want to see do well and thus blindly overestimate.
Which leads to the question — on what basis have the club allowed him to go and play somewhere else for a year, for free?
Of course, he has played a pitiful number of football matches since mid-2014 because of those injuries. Perhaps a season at Burnley will allow him the chance to play every week and build his strength and stamina back up to what it once may have been.
But, despite Liverpool partaking in no European competition this year, there would surely still have been opportunities for him to play. Another cup run is distinctly possible, as are knocks and bans to the only other full-backs in the squad.
Training at Melwood and playing the cup games could have allowed him the chance to come back and establish himself once again. Furthermore, he did not make it off the bench in his first game at Turf Moor.
Moreover — Burnley are shite.
Yeah, Sean Dyche seems like a decent coach, and they have a few talented-looking players. But the chronic lack of investment in their squad, coupled with the fact that the likes of Crystal Palace are now apparently capable of spunking £30million on a single player, leaves them with far too little to remain a Premier League side.
Everybody knows they are going straight back down for the third time in succession and will concede a heap of goals along the way. Therefore, how much will Flanagan truly benefit playing in a side that will most likely spend the whole season being absolutely rinsed by every club in the division? (I am aware we play Burnley this weekend and apologise in advance for the inevitable 3-0 defeat brought about by this paragraph.)
Liverpool have left themselves short at full-back this season, unquestionably. And the fact that Flanagan, a logical solution in terms of both quality and identity, has been allowed to leave, strikes me as incomprehensible.
For podcasts on every Liverpool game this season, transfer gossip, players and seasons past and present and more, subscribe to TAW Player for just £5 per month. Minimum sign-up is just one month. If it's not for you, all you've shelled out is a fiver! More information here.
Our latest free show post-Arsenal is here – just press play!