The Anfield Wrap's award-winning free podcast, brought to you in association with RedsBet, is recorded every week in our Liverpool city centre studio.
First released in August 2011, the main TAW show was joined by a second free show in March 2012 – a podcast of our popular CityTalk radio show, broadcast every Friday from the Radio City Tower.
To get even more from The Anfield Wrap team on Liverpool FC past and present, wider football issues, exclusive interviews and more, sign up to TAW Player and choose from more than 50 new shows a month, plus enjoy access to our podcast archive.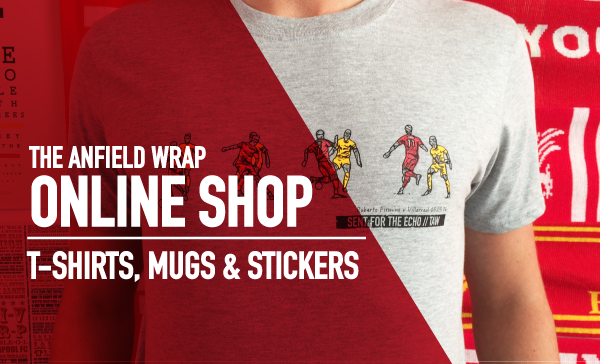 Neil Atkinson
Host of TAW. Runs around Liverpool being late and running his mouth off.
Gareth Roberts
Match-goer of 26+ years, editor of TAW and dad of two.
John Gibbons
Season ticket holder for 20 years. Trumpet player.
Andy Heaton
I was once, the national Street Fighter II Turbo Champion.
Rob Gutmann
Writer and hoster of TAW stuff. Award winning something. Philanthropist.